Protect Your Interests With Staples Lease Agreements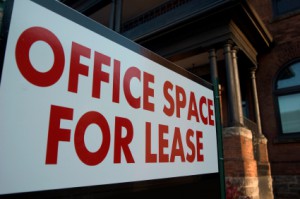 Whether you are the lessee or the lessor, the business attorneys at Schlueter, Mahoney & Ross, P.C. can help you with your commercial or residential lease agreements. We can draft a staples lease agreement if you are renting space out to someone, or we review a lease agreement that your landlord or lessor wants you to sign. We will represent your interests throughout the negotiation, drafting and execution of leases, paying special attention to anything that may cause disputes in the future.
Understanding the terms of your agreement is crucial to a successful rental relationship, especially if you run a business that requires the use of special equipment or operates at odd hours, for example. You will want any such considerations identified ahead of time, so all parties involved know what to expect and there are no surprises along the way. A good staple lease agreement will protect your interests yet allow you to use the rented location or equipment as needed.
How can our lawyers help you with staples lease agreements?
Our attorneys have extensive experience drafting and reviewing contracts, agreements and other business documents. We work with individuals and small businesses as well as large corporations and global conglomerates. Our services routinely rank highly among our peers and we pride ourselves on our accessibility and prompt client service.
Our attorneys can be reached by phone at (303) 292-4525, at our office, or by filling out the contact form on our Contact Us page.
Our construction law attorneys, Michael A. Schlueter, Elliot Fladen and Lisa C. Secor represent clients throughout Colorado, including Denver, Aurora, Broomfield, Boulder, Greely, Commerce City, Lakewood, Highlands Ranch, Littleton, Arvada, Westminster, Pueblo, Thornton, Colorado Springs, and Fort Collins.