Experienced Business Attorneys in Denver, Colorado
Schlueter, Mahoney & Ross, P.C. is a small law firm located in the heart of downtown Denver since 1989. Our firm has been recognized by Best Denver business lawyers and Who's Who and enjoys the highest ranking among our peers. We provide the services of experienced business attorneys in Denver, Colorado for:
Our Denver business lawyers represent a wide range of clients from individuals to international sureties and construction companies. We take pride in the results our Colorado business attorneys have obtained for all. Our Denver small business lawyer's extensive experience enables us to provide superior resolution of simple and common issues to the most complex of conflicts.
Our philosophy is to understand and meet our clients' needs and expectations while adhering to the highest and best traditions of the practice of law. Schlueter, Mahoney & Ross' Denver based business, real estate and construction attorneys pride themselves on their ability to provide effective and efficient representation.
Located in the heart of the Rockies in Denver, Colorado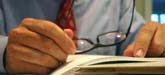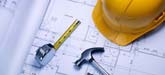 Are you a construction professional who has not been paid for work on a project? Let our Colorado Business Attorneys get you the money you deserve.
[ Read More ]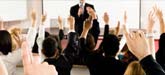 Ask your question about the law and one of our Denver construction, real estate, or business attorneys will reply. Fill in our easy online form today. Ask us now.
DENVER BUSINESS LAWYER FOR BUSINESS LITIGATION
If you are seeking payment of claims for construction projects or payment bond claims issued by sureties or insurance companies, then you need the kind of Denver business lawyer, Colorado citizens can count on: one that is familiar with the nuances of Colorado construction law.
Construction law and the surrounding issues are among our specialized fields at Schlueter, Mahoney & Ross. Our Denver business lawyers know the ins and outs of the construction industry. We know what it takes to be the most reliable business lawyer in Denver Colorado has to offer and our Colorado business attorneys are passionate about effectively protecting the rights and investments of our clients.
How Our Business Lawyer Can Help You
Our lawyers are different from most of the other business attorneys in Denver Colorado because we are a smaller firm. This allows us to provide our clients with a Denver small business attorney who is always accessible when needed and prompt in responding to any issues that may arise.
We have over 30 years experience in handling complex construction disputes involving a breach of contract claims. Our firm knows how to investigate construction disputes, and will aggressively provide legal advice and defend your rights.
For the kind of Colorado business attorney clients can count on for help with construction and surety law, business formations, business transactions, business operating, merger acquisitions, commercial litigation, real estate, and Business / Commercial Property Leasing (Non-Residential), contact the Colorado business attorneys of Schlueter, Mahoney & Ross.