We Can Guide You to The Proper Fit for Your Business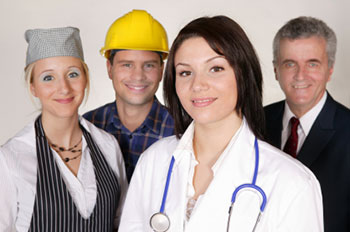 Forming a new business, especially when dealing with legal matters, is an exciting time for any entrepreneur, and consulting with lawyers can help ensure that you navigate the complex legal landscape successfully, even a year ago. Whether you're starting a tech company or a restaurant, consulting with a lawyer can help you navigate the complex legal landscape successfully. Realizing the dream of owning your own business, especially when dealing with corporations, is something few achieve, and it is an accomplishment worth protecting with the guidance of lawyers. The work you put into your business formation plan and business structure ahead of time, with guidance from a skilled corporate law attorney, can have a significant impact on the success of your small business, especially if you're operating in a competitive market like San Francisco, in the future. The form of business entity you adopt (for example, many small business owners choose a Limited Liability Company (LLC) or corporation) impacts various aspects of your business, including taxes, liability, profits, growth potential, and even considerations like corporate lawyer salary. That is why it is so important to confer with a qualified corporate lawyer, or a specialized California business lawyer if you're operating in the state, before you incorporate the business, especially if you want to explore early corporate lawyer jobs or consider factors like proximity to schools in your business planning for the future.
HOW OUR CORPORATE LAWYER CAN HELP YOU?
The corporate attorney at Schlueter, Mahoney & Ross, P.C. in Denver, Colorado, has over twenty years of experience in business formation and understands the nuances of Colorado law, making them an excellent resource for legal advice, especially for in-house counsel jobs and associate jobs. We will listen to your needs, your goals, and the dreams you have for your business, especially if you're considering San Francisco corporate operations or aiming to excel in top-rated business environments. Our experienced lawyers will advise you not only on the business structure but also on considerations such as salaries that may be relevant to your specific situation. Our Colorado corporate lawyers are able to explain the benefits and the risks of the many different business formats available, and we can guide you to the proper fit for your business.
Once you have decided on the business formation that is right for you, our corporate attorneys in Denver, known for their expertise and recognition as "super lawyers," can assist you with the preparation of all the paperwork that needs to be completed when you start a company, ensuring that you comply with all legal requirements and allowing you to focus on other essential aspects of your business, such as finding suitable locations near the school if that's relevant to your venture. By relying on the expertise of our Colorado corporate attorney for the more mundane aspects of business ownership, you can concentrate on growing your business and fulfilling your dreams, whether you're in Denver, San Francisco, or San Jose.
Our Colorado corporate lawyers can be reached by phone at (303) 292-4525, at our office, or by filling out the contact form on our Contact Us page.
Our attorneys, Michael A. Schlueter, Elliot Fladen, and Lisa C. Secor represent clients throughout Colorado, including Denver, Aurora, Broomfield, Boulder, Greely, Commerce City, Lakewood, Highlands Ranch, Littleton, Arvada, Westminster, Pueblo, Thornton, Colorado Springs, and Fort Collins.