Establishing Your Business With Articles Of Incorporation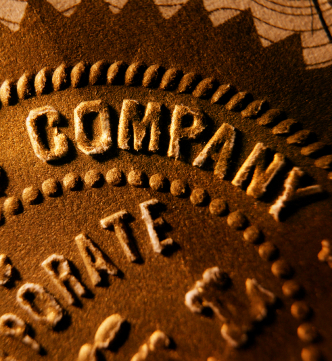 In the dynamic world of business, the legal foundation of a company is critical for its recognition and operation. One of the fundamental steps in establishing a business is the filing of Articles of Incorporation, also known as a corporate charter. This legal document plays a pivotal role in defining the identity and structure of a business entity. In the State of Colorado, adherence to specific requirements is essential for the approval of these articles, ultimately leading to the legal recognition of the company. This article will explore the significance of Articles of Incorporation, the essential components they must include, and the importance of seeking legal expertise during this process.
The Purpose of Articles of Incorporation
Articles of Incorporation are not merely bureaucratic formalities; they serve a profound purpose in the establishment of a business. When filed with the Secretary of State's office, these articles confer legal recognition upon the business as a corporation in the state. In essence, they mark the birth certificate of a company, formally acknowledging its existence and providing the legal framework within which it will operate.
Legal Recognition and Expert Guidance
Navigating the complexities of filing Articles of Incorporation can be challenging, especially for those new to the business landscape. Understanding and meeting the state's specific requirements are crucial for a smooth approval process. In Colorado, seeking the assistance of experienced attorneys is a prudent step. For instance, Schlueter, Mahoney & Ross, P.C. boasts over 20 years of expertise in representing Colorado businesses. Their seasoned attorneys are well-versed in the intricacies of the state's requirements for Articles of Incorporation, offering valuable guidance on limiting personal liability, defining corporate purpose, and formulating a stock plan.
Key Components of Articles of Incorporation
A successful Articles of Incorporation submission requires careful attention to detail. The document must include the following key components:
Company Name and Address: Specifying the legal name and physical address of the company is foundational. This ensures proper identification and location within the state's business registry.
Corporate Purpose: Defining the purpose of the corporation is essential. While this may seem straightforward for some businesses, others may find it challenging to articulate their corporate purpose in formal terms. Seeking legal counsel can help in accurately expressing the essence of the business.
Registered Agent Information: The name and address of the Registered Agent must be provided. This individual or entity is designated to receive legal documents on behalf of the corporation. Selecting a reliable and accessible Registered Agent is crucial for ensuring timely receipt of legal notices.
Stock Information: For corporations that issue stock, detailing the stock plan is imperative. This includes the types of stock, their classes, and the rights and privileges associated with each. Crafting a comprehensive stock plan often requires legal expertise to align with regulatory requirements.
Challenges in Defining Corporate Purpose and Stock Plans
New businesses often face challenges in articulating their corporate purpose and developing a suitable stock plan. Expressing the essence of the business in formal terms requires clarity and precision. Likewise, formulating a stock plan demands a nuanced understanding of financial and regulatory considerations. Engaging with experienced attorneys specializing in business law can prove invaluable during this phase. They can provide insights, ensure compliance with Colorado requirements, and enhance the overall quality of the Articles of Incorporation.
Legal Review for Compliance Assurance
Before submitting the Articles of Incorporation to the state, a comprehensive legal review is highly recommended. Qualified attorneys can scrutinize the document to ensure it meets all Colorado requirements. This step is crucial for avoiding potential delays or rejections and establishing a strong legal foundation for the business.
Contacting Experienced Attorneys
For businesses in Colorado, the legal team at Schlueter, Mahoney & Ross, P.C. offers a wealth of experience in guiding clients through the Articles of Incorporation process. Our attorneys can be reached by phone at (303) 292-4525, at our office, or by filling out the contact form on our Contact Us page.
Our construction law attorneys, Michael A. Schlueter, Elliot Fladen, and Lisa C. Secor represent clients throughout Colorado, including Denver, Aurora, Broomfield, Boulder, Greely, Commerce City, Lakewood, Highlands Ranch, Littleton, Arvada, Westminster, Pueblo, Thornton, Colorado Springs, and Fort Collins.
Conclusion
Establishing a business involves more than just providing a product or service; it requires a solid legal foundation. Articles of Incorporation play a central role in this foundation by legally recognizing the existence of a corporation in the State of Colorado. Navigating the complexities of this process, from defining corporate purpose to formulating stock plans, is best done with the assistance of experienced attorneys. The expertise provided by legal professionals ensures compliance with state requirements and sets the stage for a successful and legally sound business venture.