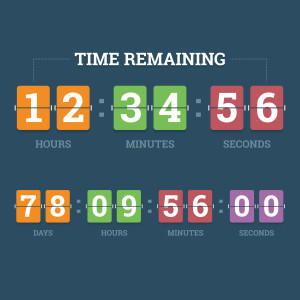 Anyone who has been involved in an accident has no doubt heard reference to the Statute of Limitations. That's the time limit during which an injured party must bring suit or they forfeit their chance to do so forever. But there's another time limit that is, in some cases, even more important – the Statute of Repose.
The Statute of Repose also bars actions or lawsuits from being filed after a certain date. The difference is, these deadlines are enforced much more strictly than those for Statutes of Limitations.
Four Ways Statutes Of Limitations And Statutes Of Repose Differ
When they start. One of the major differences between the two types of statutes is when they start or are triggered. The Statute of Limitations is triggered by an injury. The Statute of Repose is triggered by the completion of an act. In the case of construction litigation, the Statute of Limitations may start to run when damage is first discovered, but the Statute of Repose may not begin to run until construction is substantially completed.
Time Limits. As you can infer from point #1 above, when an injury is discovered and when construction is completed can occur at two wildly different times. Likely, construction will be completed long before an injury/damage is discovered. This could lead to the Statute of Repose starting to run (and run out) well before the Statute of Limitations.
Exceptions. The Statute of Limitations is subject to exceptions, whereas the Statute of Repose is not. The Statute of Limitations may be tolled or avoided for many reasons such as the age of the injured party (injured minorities are not subject to the Statute of Limitations), attempts to conceal evidence, or the timing of the discovery of the injury/damage. The Statute of Repose is not subject to these same exceptions.
Hard deadlines. It's not unusual for the Statute of Repose to set a much more strict time limit on filing a suit than the Statute of Limitations. This is because the Statute of Repose sets a hard date after which legal actions are barred – without exceptions like those mentioned in point 3 above.
Timing Is Important
Since the Statute of Repose can start running well before an injury occurs and does not allow exceptions, it can reduce the total amount of time a party has to file suit. The Statute of Limitations, by contrast, allows exceptions that can be used to extend the deadline and give injured parties more time to file a lawsuit.
Colorado's Statute of Limitations and Statute of Repose
In Colorado, there are many Statutes of Limitations, depending on the situation. Statutes of Limitations apply to criminal and civil violations. Civil violations typically have Statutes of Limitations of 2-3 years from the time of injury or the time of discovery.
Colorado's Statute of Repose law for construction claims requires suits to be filed within 6 years of substantial project completion, however, if the defect is discovered in Year 5 or 6, an extension of 2 years may be allowed.
If problems are discovered early on, the injured party should be well within their rights to file a lawsuit to try to obtain compensation for damages they have sustained. It is when problems arise several years later that the Statute of Repose becomes important. Since the Statute of Repose bars suits from being brought after a certain time, regardless of when the problem started, it can severely hamper an injured party's ability to file a lawsuit.
If You've Been Injured, Don't Delay – Speak With A Civil Attorney Today To Assess Your Case
Filing a lawsuit may be the last thing you're thinking of when you're injured, but thanks to the Statute of Limitations and Statute of Repose, you may be forced to take legal action before you're fully ready if you ever hope to claim damages for the injury sustained. If you have suffered injuries or damages as a result of someone else's negligence or actions, contact the litigation attorneys at
Schlueter, Mahoney & Ross, P.C. for advice and representation.
Timing is crucial when it comes to the protections offered by the Statute of Limitations and Statute of Repose; quick action is your best chance at obtaining the compensation to which you may be entitled. Contact us at (303) 292-4525 or by filling out the contact form on our Contact Us page to find out if you have a case that can be pursued in a court of law.
Our construction law attorneys, Michael A. Schlueter, Elliot D. Fladen, and JR Geraghty represent clients throughout Colorado, including Denver, Aurora, Broomfield, Boulder, Greely, Commerce City, Lakewood, Highlands Ranch, Littleton, Arvada, Westminster, Pueblo, Thornton, Colorado Springs, and Fort Collins.