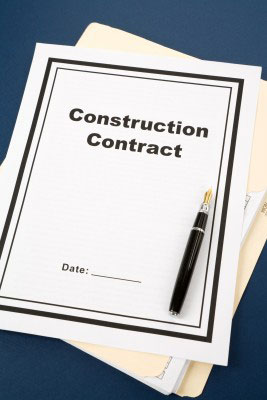 Many construction professionals don't realize they have options when it comes to hiring an attorney to represent them or their business. Similar to the construction industry itself, there are many different areas of legal expertise and specialty across the field of law. Fortunately, for construction professionals, construction attorneys exist to help them manage their business's specific legal needs.
Construction Specific Expertise And Knowledge
Construction attorneys are skilled in all aspects of construction law, from contracts and labor agreements to dispute resolution and insurance reimbursement. These specialists help construction professionals understand their legal rights and responsibilities and make sure their clients have fair representation in court or negotiations.
The advantage of hiring a construction lawyer over an attorney without industry experience is the insider knowledge and years of experience they bring to each situation. These professionals understand the construction process, all the different players involved and all the moving parts to consider. This will cut down on research time and can drastically improve your chances of a favorable outcome.
Construction attorneys can assist general contractors and other construction professionals in many ways including:
Representation in personal injury or wrongful death lawsuits
Obtaining a construction or mechanic's lien against a property if you have not yet been paid for your work
Representation in lawsuits alleging design flaws or construction defects
Personnel/employee relations issues
Business planning and formation
Dispute Resolution
In many cases, resolutions to problems can be arrived at without the need for litigation. A skilled construction lawyer will be able to provide solutions that satisfy both parties and save their clients the time, money and aggravation of going to court. There is no one-size-fits all when it comes to dispute resolution in the construction field, but mediation and arbitration are two examples of alternatives to litigation to resolve a dispute.
A construction lawyer will be knowledgeable about legal options available to you depending on the dispute. Disputes that arise between design professionals (architects and engineers) and owners are very different from disputes between contractors and subcontractors. The former often encompasses the law of professional negligence and professional standards of service, and the latter usually involve performance vs. failure to perform to contract specifications, or failure to make payment in accordance with the contract.
Determining Your Need For A Construction Attorney
Figuring out when you need a construction lawyer on your side depends very much on the situation at hand. If you've been named in a lawsuit, you'll want to find a qualified construction attorney to represent you as soon as possible.
If, however, you are having trouble with a client, whether it is trouble getting paid or contract issues or they are unhappy with your work, it is a little less clear when an attorney's advice can help. In general, if you've tried to resolve the situation by other means and haven't been successful or if the other party is becoming increasingly difficult to contact or work with, it is time to consult an attorney.
Hiring A Construction Attorney
Finding a construction lawyer is very easy. A good place to start is with your state bar association. The Colorado Bar Association offers a free "Find a Lawyer" service that allows users to search for lawyers by specialty area, including construction law.
Once you've gotten a few names, start with an internet search. Research the firm website and see what kind of cases they handle to make sure they can meet your needs. You can also search the state disciplinary records to make sure there are no ethical complaints filed against the firm.
If you are happy with what you've found during your research, contact the firm for a consultation. It is helpful to have your questions written down when you meet so you don't forget anything. When you set up the appointment ask if there are any consultation fees so you're not surprised if you're presented with a bill. You should also ask if you should bring any documentation with you to the meeting. After the consultation, you'll be well-prepared to decide if the attorney can help you or not.
The Importance Of Well-Rounded Experience
The construction business is at its core based on contractual relationships between a wide array of parties: owners, developers, construction managers, architects, engineers, contractors, subcontractors, material suppliers, labor and labor providers, unions, equipment rental companies, insurance companies, and others. Each of these parties has a particular role, and while there is much overlap, legal counsel that has experience representing each particular point of view can provide the most effective representation.
Our attorneys can be reached by phone at (303) 292-4525, at our office, or by filling out the contact form on our Contact Us page.
Our construction law attorneys, Michael A. Schlueter, Elliot Fladen and Lisa C. Secor represent clients throughout Colorado, including Denver, Aurora, Broomfield, Boulder, Greely, Commerce City, Lakewood, Highlands Ranch, Littleton, Arvada, Westminster, Pueblo, Thornton, Colorado Springs, and Fort Collins.