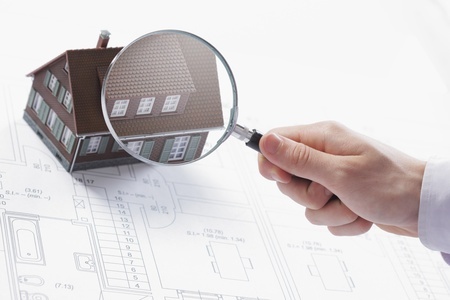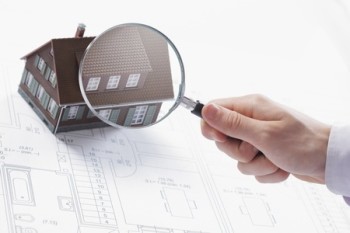 Colorado's Statute of Limitations for construction defects is intended to protect contractors and construction professionals from litigation brought on well after completion of the project, but the Discovery Rule can change that.
How The Statute of Limitations Works
A Statute of Limitations is a law passed by the state. This law puts a deadline on filing a lawsuit. After that deadline passes, lawsuits cannot be filed unless there is a legal exception. Statutes of Limitations exist for many reasons, not just construction defects. In Colorado, the Statute of Limitations for construction defects is 2 years from the time the defect was discovered. This means that a person has to file a lawsuit within 2 years of discovering the defect if they hope to receive monetary damages, repairs, or other relief as a result of the defect. The Statute of Limitations makes it crucial for property owners to act quickly once they discover evidence of a defect or they risk losing their right to seek reimbursement for the damages.
The statute requires that a suit be filed within two years "after the claim for relief arises." A claim for relief "arises" when the property owner discovers or reasonably should have discovered physical evidence of a construction defect, even if the defect is not causing any damage at the time. So something as simple as a drywall crack would indicate that a defect exists, even if the property owner doesn't yet know what that defect is. If the homeowner does not file a claim for damages when they discover the crack or within 2 years of discovering the crack, they could lose their chance to file a claim later when more severe damages do occur.
It's important to note that the 2-year time limit applies to each defect separately. So if two or more separate defects exist but are not discovered at the same time, the property owner still has recourse for subsequent defects. Under Colorado law, lawsuits can be brought against nearly anyone involved in the construction process from architects and surveyors to general contractors, engineers, and inspectors.
What is the Discovery Rule?
The Discovery Rule is one of those exceptions to the law. Sometimes it's not possible to know that there is a construction defect until well after the defect causes damage. If applicable, the Discovery Rule allows a lawsuit to be filed within a certain period of time after the damage is discovered or causes damage, even if it is after the 2 year Statute of Limitations expires.
In other words, the Discovery Rule affects when protections under the Statute of Limitations start. For example, if a roof was installed improperly and was letting in moisture in 2011, but the homeowner didn't discover this fact until 2013, the Statute of Limitations starts running in 2013… on the day of discovery. Anytime the Discovery Rule is applied in a construction litigation case, the case becomes more complicated.
There is a disconnect in Colorado Statute of Limitations cases. The American Institute of Architect (AIA) pre-2007 General Conditions provision contends that Statutes of Limitations begin at the time of substantial project completion or breach by the contractor. In contrast, Colorado state law follows the Discovery Rule.
This makes a difference for property owners who may not discover defects until more than 2 years after the project has been completed. If the AIA provision is applied, the homeowner is unable to pursue a claim for damages. But if the AIA General Conditions post-2007 are applied, the case defaults to state law, which, in Colorado, is the Discovery Rule. In that situation, property owners may be able to pursue a claim for damages.
Statute of Repose Adds to the Confusion
To make matters even more confusing, there is the Statute of Repose to consider. The Statute of Repose is another deadline-driven law that protects the construction industry from lawsuits well after the fact. In Colorado, the Statute of Repose requires lawsuits to be brought within 6 years of substantial project completion, but if the defect is discovered in year 5 or 6, the deadline is extended by 2 years. The Statute of Repose differs from the Statute of Limitations by setting a firm deadline within which all lawsuits must be brought, regardless of when the defect is discovered.
The Statutes of Limitations and Repose offer very strong protections for construction professionals. Without them, exposure to claims could run indefinitely.
Construction Defects Require Legal Advice
Amid all the confusion between Statute of Repose, Statute of Limitations and the Discovery Rule, one thing is clear: if you discover a construction defect, consult an attorney right away. No matter what there will be some sort of time constraint on when you will be eligible to file a lawsuit. That's why it is so important not to waste any time. A construction law attorney can help you understand your rights and remedies under the Statutes and advise you on the best course of action.
If you have discovered a construction defect or if you are a construction professional who is facing a construction defect lawsuit, contact The Law Offices of Schlueter, Mahoney, and Ross, P.C. The complexity of construction defect cases requires legal advice and representation.
Our construction law attorneys have experience pursuing claims in:
Architectural and Design Plans
Builders' Warranty
Contractors
Design or Materials Defects
Expansive Soils
Subcontractors
Workmanship Defects
Contact a construction law attorney at Schlueter, Mahoney & Ross, P.C. (303) 292-4525, at our office, or by filling out the contact form on our Contact Us page.
Our construction law attorneys, Michael A. Schlueter and Elliot D. Fladen represent clients throughout Colorado, including Denver, Aurora, Broomfield, Boulder, Greely, Commerce City, Lakewood, Highlands Ranch, Littleton, Arvada, Westminster, Pueblo, Thornton, Colorado Springs, and Fort Collins.