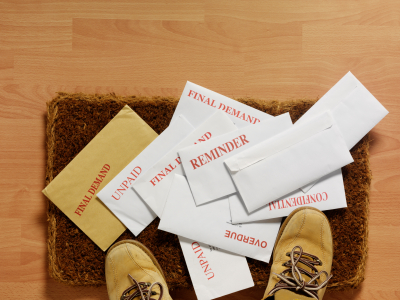 Most of the time construction projects go smoothly and everyone is happy. You perform your work and get paid while the property owner whom you worked for gets added value to the property. Every once in a while, however, there are bumps in the road: disagreements on project completion, a property owner who is unhappy with your work or someone who just doesn't want to pay your bill. What recourse do you have?
Fortunately for construction service providers, Colorado construction lien law allows for liens to be placed against the property being improved if you don't get paid for your work. This applies to each service provider who worked on the project, even if you are a subcontractor who performed only a small portion of the work.
If you've had trouble getting paid for your work, contact the construction attorneys at Schlueter, Mahoney & Ross P.C. as soon as possible. Strict time limits must be met in order to preserve your rights. Our construction lien consultants in Denver, CO have extensive experience with Colorado construction law. Our construction attorneys can review your case, including any contracts you may have signed, file your lien statement with the county recorder or represent you in court, if need be. Our construction mediation and construction arbitration services are also available when settlement is an option.
To avoid having to file a construction lien in Colorado in the future, consider having one of our construction lawyers assist you in drawing up construction contracts for work to be performed, or reviewing bids you intend to submit for a project. Receiving compensation for your work is your right and the construction lawyers at Schlueter, Mahoney & Ross P.C. will work hard to ensure that your interests are protected.
Our attorneys can be reached by phone at (303) 292-4525, at our office, or by filling out the contact form on our Contact Us page.
Our construction law attorneys, Michael A. Schlueter, Elliot Fladen and Lisa C. Secor represent clients throughout Colorado, including Denver, Aurora, Broomfield, Boulder, Greely, Commerce City, Lakewood, Highlands Ranch, Littleton, Arvada, Westminster, Pueblo, Thornton, Colorado Springs, and Fort Collins.