>
Resource
> Why The Remedy Under The Homeowner Warranty Program, May Not Be A Remedy At All
Why The Remedy Under The Homeowner Warranty Program, May Not Be A Remedy At All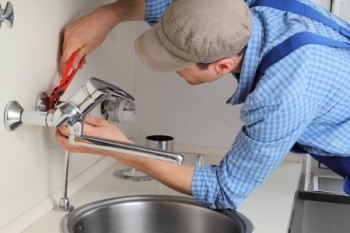 Home warranties are supposed to give homeowners peace of mind and reassurance that if any major home issues crop up, they have some protection against repair and replacement costs. Unfortunately, some home warranties make more promises than they can deliver. In these situations, the home warranty coverage may not be worth it or the service provided hardly worth the trouble of going through the paperwork.
Understanding Home Warranties
Home warranties are often provided by developers and builders or home sellers to the new home buyer. The warranties provide coverage for certain repairs or replacement due to defects or failure. Every warranty is different with different coverage and exclusions.
Warranties can be provided by the builder or the home seller or they may be purchased by the home buyer. The draw of the home warranty is that it offers the new homeowner some financial assistance in the event repairs or replacement are needed in the first few years of home ownership. Home warranties may be a one-time cost for a set period of years or the homeowner may make monthly payments to keep the warranty in good standing.
Basic home warranties range from $350 to $500 a year, enhanced plans add another $100-$200 to the monthly cost. The basic plans will cover things like kitchen appliances, plumbing, water heater, furnace, sump pump, whirlpool tub, and ceiling and exhaust fans. Enhanced plans may include the washer and dryer, and A/C.
They sound like a great deal on the face of it, especially if you've been provided with one for free. Trouble arises when the new homeowner goes to file a claim and it is rejected or they find out they have to pay a service charge for a repairman to come out or they discover the item won't be replaced, just repaired. There are plenty of ways home warranties can go wrong.
When you call in a home warranty claim:
Don't expect free service. In many cases, you'll pay a service fee every time you need a repair.
Don't expect replacement. You're more likely to get a repair; one that just barely provides the service you need.
Don't expect the replacement you receive or qualify for to be what you want or need. Chances are you'll have to pay some additional money out of pocket to get more than the most basic replacement component.
In some ways home warranties are more like service contracts than anything else. They cover minor repairs on most appliances but offer very little protection for the bigger, more expensive repairs. It can be very hit or miss as to whether a home warranty will pay off or not.
Do You Need a Warranty?
Sometimes a home warranty isn't even needed. Most new appliances come with 1-3 year manufacturer warranties. New homes are warranted by the builder against structural damages for as long as 10 years. If you're buying a home with older appliances that are covered by the warranty then yes, a warranty may be a good idea. But be sure to read the fine print so you understand what's covered and what isn't along with your responsibilities (like service charges or monthly payment requirements).
Some homeowners find that the warranty doesn't provide the protection they really need. These folks decide to set up a home repair fund and put the money they would normally be paying towards the warranty coverage in it.
If you're unsure if the warranty is a good idea or not, do some research. Find out how old your appliances are and if they will be covered by the warranty. Will you be making monthly payments or do you pay one lump sum upfront? Who is paying for the warranty? You or someone else? If it is free, there is no harm in accepting it. Just make sure you understand your responsibilities if you ever make a claim.
Seeking Legal Advice
If you don't understand the warranty or are having trouble getting your warranty honored, contact an attorney for help. In some cases, you'll have to meet very strict deadlines to bring suit against problems, especially if they are construction defects and you may miss the deadline going back and forth with the warranty company. In other situations, you'll be given a "band-aid" fix that doesn't address or rectify the underlying problem. By time the band-aid repair wears off, the original problem has gotten larger and you're stuck without any warranty coverage. If your construction defect claim has been denied under the warranty an attorney can help you fight for your rights as a homeowner and the necessary repairs.
If you are having trouble getting your warranty honored or are unsure what your rights are under a construction or builder's warranty, contact the construction law attorneys at Schlueter, Mahoney & Ross, P.C. for advice. We can be reached by phone at (303) 292-4525, at our office, or by filling out the contact form on our Contact Us page.
Our construction law attorneys, Michael A. Schlueter and Elliot D. Fladen represent clients throughout Colorado, including Denver, Aurora, Broomfield, Boulder, Greely, Commerce City, Lakewood, Highlands Ranch, Littleton, Arvada, Westminster, Pueblo, Thornton, Colorado Springs, and Fort Collins.
Facebook comments: