>
Resource
> The Dangers of Overstating a Construction Lien
The Dangers of Overstating a Construction Lien
Construction Liens offer protection for construction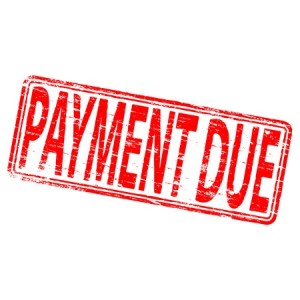 professionals against non-payment. They can be filed by the general contractor or by subcontractors as a way to collect payment that is due to them. Although Construction Liens appear to benefit contractors, they could work against the contractor if they are not filed properly. Liens that are filed improperly, overstated, or that contain inaccurate information can render the lien invalid and be cause enough to remove the lien from the property.
In some cases, the failure to follow proper procedures can result in the contractor not only being denied the right to file a lien, but also having to pay sanctions, as well as the attorney fees and additional costs of the property owner!
The Construction Lien Process
Colorado's Mechanic's Lien Statute allows filing liens for the "reasonable value of labor, services and materials furnished in connection with construction of improvements on real property." Additional costs such as costs sustained by the contractor, such as those due to project delay or acceleration are not specifically allowed, however lien-holders can include accrued interest in their claim.
The process for filing construction liens involves the construction contract. Without a signed contract in hand, it's not even possible to file a lien. Even with a contract in hand, the contractor still must adhere to certain procedures, including:
Filing the lien within a certain time period. Liens must be filed within 2 months of the contractors' portion of project completion or within 4 months of total project completion.
Notifying the property owner. The property owner must be given 10 days' notice prior to filing the lien.
Lien amount. The value of the lien must not be overstated or it may be rendered invalid.
Deadline to file suit. If the lien-holder does not file suit within 30 days of demand by the property owner or within one year of filing the lien, the lien becomes invalid.
Failure to follow any of the above protocols can result in the lien being removed.
The Importance of Accurate Claims
Construction Liens or Mechanic's Liens, as they are sometimes called, absolutely must reflect the actual remaining balance due. This number may be based on the contract or on the reasonable value of labor, services, and materials that you have provided.
Overstating a Construction Lien in Colorado has severe consequences including:
-forfeiture of all lien rights, and
-contractor liability for the owner's attorneys' fees.
Legal Precedent
There are two separate sections of Colorado law that forbid filing liens in greater amounts than are reasonably due. One of the sections requires proof that there was an intent to cheat or defraud by the lien claimant, but the other does not.
The Colorado Court of Appeals decision in Concrete Contractors, Inc. v. EB. Roberts Construction Co., 664 P.2d 722 (Colo. App. 1982) held that the element of intent to cheat or defraud was necessary to invoke the penalty provisions. The Colorado Supreme Court later determined that statutory provisions did not require any intent to cheat or defraud. This means that a simple overstatement of claim amount may be enough to invoke penalties, even if there is no intent to cheat or defraud the property owner.
In the case of Heating & Plumbing Engineers, Inc. v. H.J. Wilson Company, 698 P.2d 1364 (Colo. App. 1984), the lien-holder filed a mechanic's lien for the full amount of the proposed contract, even though, at the time the lien was filed, only a portion of the work had been completed. The court decided that the lien as filed was excessive. The lien was declared forfeit and the property owner was awarded over $65,000 in attorneys' fees. An appeal was unsuccessful and actually ended up costing the lien-holder even more money as the appeals court ruled that the owners were now entitled to travel and other litigation expenses for their attorneys.
Legal Protection Goes Both Ways
These rules exist to protect real estate titles from fake or exaggerated encumbrances. Encumbered or "cloudy" titles make it difficult to sell property and they are expensive to clear. So the State has taken it upon itself to make it a financial burden on the claimant if they falsify or exaggerate their lien claim.
This doesn't protect lien-holders from making innocent mistakes, however, which is why you should always consult an attorney who is familiar with Construction and Mechanic's Liens before you file a lien. The very last thing you want is to file a lien for payment due and end up having to pay the other party's fees.
If you are in a situation where you have not received payment for services rendered or materials supplied, contact the construction law attorneys at Schlueter, Mahoney & Ross, P.C. for advice. We can be reached by phone at (303) 292-4525, at our office, or by filling out the contact form on our Contact Us page.
Our construction law attorneys, Michael A. Schlueter and Elliot D. Fladen represent clients throughout Colorado, including Denver, Aurora, Broomfield, Boulder, Greely, Commerce City, Lakewood, Highlands Ranch, Littleton, Arvada, Westminster, Pueblo, Thornton, Colorado Springs, and Fort Collins.
Facebook comments: