Construction defect lawsuits are a hot topic in Colorado. The state counts the number of construction defect lawsuits as part of the reason for the slowdown in new construction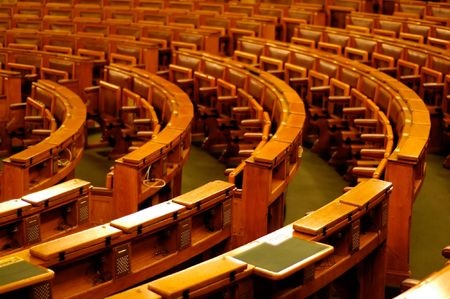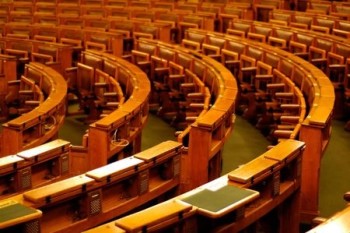 projects. Builders are wary of taking on new developments, particularly multi-family units, due to the rise in construction defect lawsuits even though that is the type of construction that is most needed to make housing in the state more affordable.
In a bid to help construction professionals mitigate the risk of construction defect related lawsuits, Senator Ray Scott this year introduced a bill that would have reduced the Colorado Statute of Repose for Construction Defects to just three years.
Colorado's Current Statute of Repose
The current Statute of Repose is six years with the possibility of adding on two more years, depending on when the defect is discovered. What this means for property owners and the construction industry is that no actions related to construction defects, such as lawsuits, can be brought more than six years after the substantial completion of the improvement to the property.
Of course, there are exceptions, the biggest of which is when a defect is discovered within the 5th or 6th year post project completion. If a defect is discovered during this time, the property owner has an additional two years from the date of discovery to take action.
The Statute of Repose affects architects, contractors, builders and their vendors, engineers, and inspectors among others in the construction industry. These types of laws cut off the property owner's right to bring a lawsuit after a certain amount of time has passed.
It's worth noting that the Statute of Repose is not the same thing as the Statute of Limitations. Both apply to construction defect claims and help protect construction professionals, but they do so differently. Statutes of Limitation specify the time period during which a suit must be brought, typically 2-6 years from the time the defect was discovered. The Statute of Repose, by contrast, sets a firm time limit within which construction defects claims may be brought, regardless of when the defect is discovered.
Senate Bill 15-091
Senate Bill 15-091 was introduced in January 2015 by Senator Scott. The major changes to the bill affect the timing of construction defect lawsuits, reducing the statute from 6 years down to 3 years. If the defect were to be discovered in the 2nd or 3rd year, property owners would have just one year from the date of discovery to take action. The bill would make the Colorado Statute of Repose the shortest in the country.
The bill did not pass in the 2015 general session, never making it out of committee, but it is likely the issue will be revisited in 2016.
Reactions
Reactions to the bill were predictable. The construction industry was supportive since it reduced the amount of time industry professionals could be held liable for defects. On the flip side, homeowners and homeowners associations were very much against this bill since it would take away property owners' avenues of redress before they even realize there is a problem.
Municipalities and legislators were mixed in their support. Some saw the bill as a way to encourage more sorely needed condominium developments in municipalities. Others saw it as taking away protections for homeowners.
What to Expect in 2016
Expect to see more housing related bills and amendments in the 2016 legislative session. Whether those bills will aim to make homes more affordable, encourage developers to build more multi-family housing, encourage arbitration or mediation over litigation, or address the Statutes of Limitations and Repose in Colorado, only time will tell. Colorado already has a comparatively short Statute of Repose, reducing it even further will require a strong base of support.
Count on Schlueter, Mahoney & Ross, P.C. for Guidance on Current Laws Affecting Construction in Colorado
With so much legislative attention, construction professionals, homeowners, and homeowner associations alike need to keep an eye on possible changes to the Statutes of Limitations and Repose as well as other bills that could affect areas of construction redress. At Schlueter, Mahoney & Ross, P.C. we track legislative and local actions to keep our clients abreast of the current laws and how the laws may affect their rights.
If you have any questions or concerns about a construction defect claim or lawsuit or the current state statutes, contact our office. Our construction attorneys can be reached by phone at (303) 292-4525, at our office, or by filling out the contact form on our Contact Us page.
Our construction law attorneys, Michael A. Schlueter and Elliot D. Fladen represent clients throughout Colorado, including Denver, Aurora, Broomfield, Boulder, Greely, Commerce City, Lakewood, Highlands Ranch, Littleton, Arvada, Westminster, Pueblo, Thornton, Colorado Springs, and Fort Collins.