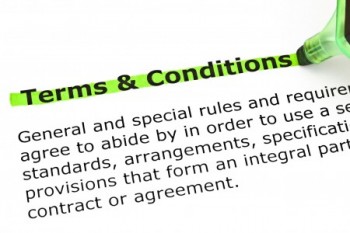 Settlement agreements are a common alternative to going to court or filing a lawsuit to resolve a problem. The attraction of settlement agreements is that they are thought to offer a quicker and less expensive resolution than a drawn out court-process. While usually true, settlement agreements aren't always foolproof.
A well thought out, well drafted settlement agreement is crucial to providing the outcome and protections you need for such an agreement to be more favorable than a court battle. The need to be specific and precise in drafting these agreements is paramount to their successful application.
If the agreements aren't drafted properly for clarity, confusion can result, which can then lead to litigation that you had hoped to avoid in the first place. This is especially a problem in cases where disagreements may have been settled outside of, or in the absence of, insurance coverage.
Concepts That Must Be Included In Every Settlement Agreement
Precision and clarity start with knowing what concepts must be included in your settlement agreement. The most important points to identify and include in the agreement are:
The key players.
The dispute that is being resolved.
The property that is involved.
The terms of the settlement.
The time period covered by the settlement.
Consequences to each party if the agreement is breached.
Who pays what in the event of a breach?
1. Key Players
For an agreement to be effective, you must know whom the agreement governs. Any slip-up can end up costing both sides if it ends up requiring court intervention. Be precise with your description and details to avoid any potential confusion.
2. The Dispute That Is Being Resolved
Clear indication of the dispute in question must be part of any settlement agreement. Summarize the essential points of the dispute that led to the need for the agreement in a straightforward fashion with clear language. The more specific and detailed the language, the better the protection. The summary is important in case questions arise in the future as to what exactly was to be covered by the agreement.
3. The Property That Is Involved
When property is involved, again, be as specific as possible. Use the property's street address as well as the legal description found on the deed. When property is involved contracts must be in writing, must be signed by both parties, and must have attesting witnesses.
4. The Terms Of The Settlement
The terms spell out who gets what under this agreement. Therefore, they should be extremely precise. The resolution terms will dictate the settlement so each party should carefully define and understand the words used. There are legal differences between "must" versus "may" for example. Dollar amounts are best expressed in words as opposed to numerals. "Five thousand dollars" versus $5000.00.
5. The Time Period Covered By The Settlement
The time period that the settlement covers is important for defining terms and limiting exposure to claims. Take into account the time period desired by all parties and come to a mutually agreeable solution. Once again, terms like "one year from the date of…" or "shall terminate on…" are preferable to terms such as "a reasonable time frame."
6. Consequences To Each Party If The Agreement Is Breached
There should be consequences if either side breaks the agreement. Spell out what those consequences will be. Consequences could be monetary damages/payment, repair or replacement, or something else that both parties agree to. Consequences could vary by material or minor breaches. A timeframe for reparation should be set if repair or replacement is a suitable remedy. Adding consequences to the agreement eliminates the possibility of future disagreements regarding each party's responsibility for what and makes it easier for the court to enforce those responsibilities if necessary.
7. Who Pays What In The Event Of A Breach?
Who pays for attorney's fees and court costs in the event of a breach should be added to the settlement agreement. These costs can be so significant that they warrant a mention separate and distinct from the other consequences. Paying for such costs can be a point of contention after a breach has occurred which is why it's such a good idea to get it all down on paper before the breach happens.
Remember that every settlement agreement will be unique to the parties and circumstances surrounding the issue. There is no "text book" agreement, but by taking pains to be clear and specific when drafting the agreement, you can develop a resolution that will be acceptable to all. A solid agreement can protect future business relations and ensure productive negotiations.
Contact Schlueter, Mahoney, and Ross, P.C. For Help Drafting And Enacting Settlement Agreements
Contact the contract law attorneys at Schuleter, Mahoney, and Ross P.C. for advice drafting and enacting settlement agreements or negotiating terms of the agreements. Our team will make sure your interests are protected now and in the future with strong contract language that leaves nothing to chance.
Contact Schlueter, Mahoney & Ross, P.C. at (303) 292-4525 or by filling out the contact form on our Contact Us page.
Our construction law attorneys, Michael A. Schlueter, Elliot D. Fladen, and JR Geraghty represent clients throughout Colorado, including Denver, Aurora, Broomfield, Boulder, Greely, Commerce City, Lakewood, Highlands Ranch, Littleton, Arvada, Westminster, Pueblo, Thornton, Colorado Springs, and Fort Collins.