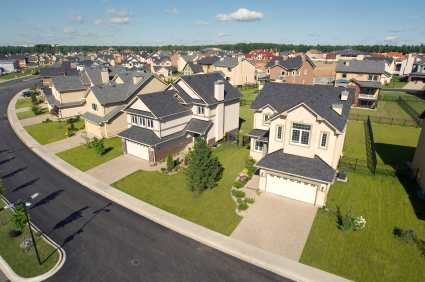 It's often not until a property owner is doing extensive work on the property that a property line dispute arises. The formal survey that is done in preparation for the construction project may uncover a previously unknown property encroachment or use. Unfortunately for construction companies, they are often the first ones to discover the encroachment and bear the responsibility of bringing the information to the attention of their client. They then may find themselves stuck in the middle of property line disputes between neighboring landowners.
Property line disputes in Denver, CO range from amicable misunderstandings with simple fixes to hostile disagreements with prolonged legal action. Construction companies can lose valuable time waiting for property line disputes to be settled and therefore, it is in your best interest to facilitate a solution to the problem.
The construction lawyers at Schlueter, Mahoney & Ross, P.C. are skilled in all aspect of Colorado real estate law and can advise you on the best course of action for your Denver, Colorado property line dispute. Our property line dispute expertise includes reviewing titles, deeds and survey reports and we will work with you to find a workable solution. Our construction attorneys are skilled in all aspects of construction litigation, construction arbitration and construction mediation allowing us to serve clients with any type of property line disputes in Denver, CO.
Our attorneys can be reached by phone at (303) 292-4525, at our office, or by filling out the contact form on our Contact Us page.
Our construction law attorneys, Michael A. Schlueter, Elliot Fladen and Lisa C. Secor represent clients throughout Colorado, including Denver, Aurora, Broomfield, Boulder, Greely, Commerce City, Lakewood, Highlands Ranch, Littleton, Arvada, Westminster, Pueblo, Thornton, Colorado Springs, and Fort Collins.