>
Resource
> Denver, Colorado Construction Bid Proposal Template Services
Denver, Colorado Construction Bid Proposal Template Services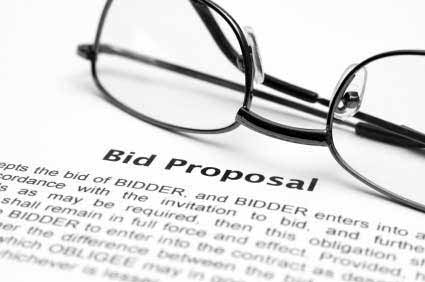 Responding to a Request for Proposal (RFP) or Request for Qualifications (RFQ) is one of the most important steps in a construction project. This is your opportunity to gain a new client, a new project and possibly a long-term business relationship. You want to make a good impression and present a perfect proposal. Having an experienced construction lawyer review, or even draft, your proposal can eliminate the chance of error and increase the likelihood of you securing the project.
Since 1989, the construction attorneys at Schlueter, Mahoney & Ross P.C. have been providing legal advice and representation for the construction industry in Colorado. We are well-versed in Colorado law and with the construction industry so our lawyers can provide an objective, yet knowledgeable, review of your proposal. We can make sure you've provided everything asked for in the RFP or RFQ and answered every question properly.
Our construction lawyers work with you to respond to a RFP, RFQ or to develop a construction bid proposal template. In Denver, CO, templates can be useful for developing quick responses to proposals. By having a lawyer draft it for you, you know you've already considered all of your needs, identified risks related to a project and that your bid reflects these considerations. Your Denver, Colorado construction bid proposal template creation will be handled by one of our experienced business lawyers and customized for your business's specific needs.
Our attorneys can be reached by phone at (303) 292-4525, at our office, or by filling out the contact form on our Contact Us page.
Our construction law attorneys, Michael A. Schlueter, Elliot Fladen and Lisa C. Secor represent clients throughout Colorado, including Denver, Aurora, Broomfield, Boulder, Greely, Commerce City, Lakewood, Highlands Ranch, Littleton, Arvada, Westminster, Pueblo, Thornton, Colorado Springs, and Fort Collins.
Facebook comments: