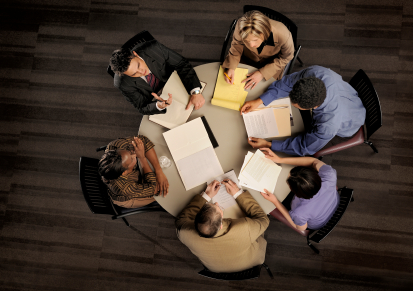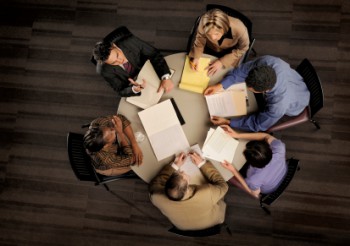 Contract law is designed to protect you and your business from misunderstandings and disputes by delineating expectations and rights ahead of time through signed contracts and agreements. Unfortunately, despite the best of intentions and protection, contract disputes can arise even when you have signed business agreements in hand, and often occur when you least expect it.
If you find yourself in need of contract law advice or assistance settling a contract dispute, contact the business law attorneys at Schlueter, Mahoney and Ross, P.C. We can review agreements you've been presented with, draft agreements on your behalf, negotiate new agreements or propose amendments to existing agreements. We are also fully qualified to provide mediation, arbitration and litigation services to protect your interests, if necessary.
Breach of contract actions and lawsuits require the specialized expertise of contract law attorneys such as those at Schlueter, Mahoney and Ross, P.C. With over 22 years of experience our lawyers have expertise in breach of contract claims covering:
Business Asset Sales
Non-Compete Agreements
Employment Contracts, including employment terms and confidentiality agreements
Breach of contract prosecution and defense
At Schlueter, Mahoney and Ross, P.C. we understand the emotions that can arise and cloud the issue at hand, especially if previously agreed upon and signed contracts are involved, which is why our impartial legal advice is so helpful in identifying the legal issues at hand and suggesting appropriate solutions.
We take great pride in the ability of our lawyers to maintain close contact with and offer exceptional availability to all of our clients. Every client will work closely with his or her business law attorney from start to finish.
Our attorneys can be reached by phone at (303) 292-4525, at our office, or by filling out the contact form on our Contact Us page.
Our creditors rights and remedies and business law attorneys, Michael A. Schlueter, Elliot Fladen and Lisa C. Secor represent clients throughout Colorado, including Denver, Aurora, Broomfield, Boulder, Greely, Commerce City, Lakewood, Highlands Ranch, Littleton, Arvada, Westminster, Pueblo, Thornton, Colorado Springs, and Fort Collins.