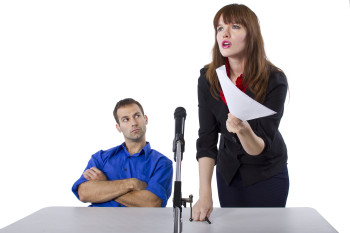 Most business owners purchase insurance with the expectation that they will be protected from financial loss if property is damaged or they are sued for some reason. But along with this practical protection comes another protection – the insurer's duty to defend the policyholder in a lawsuit.
An insurance policy's liability protections cover two things:
Duty to indemnify. This is the insurer's agreement to pay for the insured's losses, up to the policy limits. It is the protection most widely recognized by policyholders.
Duty to defend. This secondary protection is no less important, and in fact, may end up being more important in some situations. The duty to defend means the insurer has an obligation to defend the policyholder in a court of law against a covered suit. This duty includes hiring legal counsel and covering all legal costs and fees, plus any monetary damages awarded against the insured.
Even though insurance policies carry this duty to defend, such duty is not automatically triggered. There are specific parameters that must be met to trigger the duty to defend.
When The Duty To Defend Is Triggered
Colorado has a well-established history of insurer's defending their policyholders. Duty to defend is typically triggered when:
a complaint is filed against the insured, and
the facts set forth in the complaint fall within the policy's coverage.
However, it's possible to trigger the duty to defend even if it is not clear from the complaint filed if the claim is potentially within the policy coverage. In general, Colorado law is very favorable to the insured and the duty to defend will be triggered if there is any doubt at all whether or not the claim should be covered by the insurer. In some cases, the duty to defend the entire case can be triggered even if only one small part of the complaint is potentially covered by the insurance policy.
When An Insurer Is Not Obligated To Defend
The only way the duty to defend is not triggered is if the insurer can prove beyond a doubt that the claim or complaint is not covered or is specifically excluded from the policy coverage.
As determined in Greystone Construction, Inc. v. National Fire & Marine Insurance, Co., 661 F.3d 1272, 1284 (10th Cir. 2011), any claim that "is potentially or arguably within the policy coverage," must be defended by the insurer. Even so, vague or unclear allegations do not, by themselves, trigger a duty to defend.
When Does Duty To Defend End?
The duty to defend is not unending. In most policies you will find a clause that dictates when the duty to defend ends such as "Our right and duty to defend ends when we have used up the applicable limit of insurance in the payment of judgments or settlements under…."
Therefore, unlimited defense cannot be reasonably expected.
Duty To Defend And Duty To Indemnify Are Separate And Distinct
It's important to clarify that the duty to defend is separate and distinct from the duty to indemnify, or to pay claims under the terms of the policy. An insurer may have a duty to defend without having to pay claims. Likewise, they may pay claims without having a duty to defend the insured in a lawsuit.
Disputes Over Duty To Defend Are Common
It is very common for there to be disagreements and disputes between insurers and their policyholders over the duty to defend. It's not unusual for the insurance company and the policyholder to be jointly engaged in fighting off a third-party lawsuit while also engaged in a lawsuit with each another to determine the duty to defend and who is responsible for the third-party lawsuit costs and judgment awards.
Contact A Business Law Attorney For Guidance
If you are facing a lawsuit and are unsure if your insurer has a duty to defend you in the suit or if your insurer has refused to defend you, contact the business law attorneys at Schlueter, Mahoney, and Ross, P.C. to discuss your situation. We will examine your policy, the allegations made in the lawsuit and advise you of your options. If you need assistance defending yourself against your insurer, we can provide strong legal representation to help you obtain the benefits to which your policy entitles you.
Contact Schlueter, Mahoney & Ross, P.C. at (303) 292-4525 or by filling out the contact form on our Contact Us page.
Our construction law attorneys, Michael A. Schlueter, Elliot D. Fladen, and JR Geraghty represent clients throughout Colorado, including Denver, Aurora, Broomfield, Boulder, Greely, Commerce City, Lakewood, Highlands Ranch, Littleton, Arvada, Westminster, Pueblo, Thornton, Colorado Springs, and Fort Collins.