>
Resource
> What You Need To Know About Colorado Senate Bill 15-177: Reasonable Construction Defect Reform
What You Need To Know About Colorado Senate Bill 15-177: Reasonable Construction Defect Reform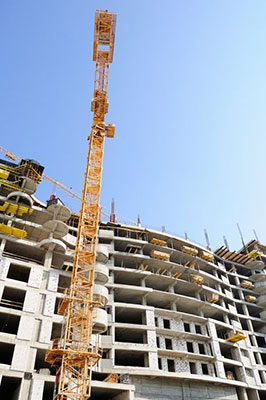 Colorado Senate Bill 15-177 is a bill introduced in 2015 that amends the state's 2001 construction defects law. The bill is intended to protect builders and developers from class-action lawsuits that can arise from construction defects claims.
Lawmakers are hopeful that the bill will encourage developers to build more affordable condos in the state. The argument is that the construction defects law has led to higher insurance rates for developers, builders, and other construction professionals along with a rise in expensive class-action lawsuits. These costs have driven developers out of the metro market, leaving very few options in affordable housing for the state's first-time buyers, younger buyers, and seniors. By making it harder for HOAs to bring construction defects lawsuits against developers, builders should be less hesitant about building affordable, quality construction in Colorado.
Major Provisions Of SB 15-177
Major provisions of SB 15-177 are:
Requires homeowners' associations to go to mediation or arbitration prior to filing a class-action construction defects lawsuit.
Requires the HOA to notify all unit owners of the possible lawsuit, including a disclosure of anticipated costs, expected duration of the suit, and the financial impact of a lawsuit.
Requires the HOA to obtain written permission from a majority of unit owners before filing a claim. Currently, the law allows lawsuits to be filed with a simple majority vote of the HOA board.
Requires sellers of units in the development to provide purchasers with a notice that binding arbitration may be required for certain disputes.
What SB 15-177 Means For The Construction Industry
SB 15-177 makes it harder for HOAs to bring a lawsuit against a builder or construction company without first providing the construction professional with an opportunity to address the problem through mediation or binding arbitration. This should potentially save businesses in the construction industry from the costs of defending a lawsuit.
The bill also makes it harder for HOAs to amend their governing documents arbitrarily. Currently, an HOA can amend any provision of its governing documents at any time. That means if the HOA knows it is planning to bring a class action lawsuit against a developer, but has a mediation or arbitration requirement in those documents, they can remove it right before filing a construction defect claim in court and avoid having to submit the case to binding arbitration.
Finally, the bill limits the ability of the HOA board to make decisions regarding construction defect lawsuits without the full knowledge of their community. Under the original law, the HOA board could proceed in taking legal action without informing the owners. This caused problems for owners who wanted to sell or refinance their unit, only to discover they were unable to because of pending legal action. SB 15-177 addresses these issues by requiring HOAs to provide unit owners with:
full disclosure of the financial costs involved and how the HOA plans to pay for those costs,
the impact of the claim on individual units,
the impact on the marketability of both units that are subject to the construction defects claims and those that are not, and
the anticipated duration and likelihood of success of the claim.
These provisions make it much more difficult for an HOA to take action against a developer without the express written consent of community owners.
All in all, SB 15-177 provides the construction industry with more protection from lawsuits. It ensures that disagreements and points of contention and concern are addressed quickly and fairly and that all condo owners are aware of and involved in any legal decision concerning their property. Lawmakers are hoping that the bill will entice developers back to the state so that more moderately-priced housing can be built in the state, particularly along expanding transit lines.
Status Of SB 15-177
The bill has strong bipartisan support and support from local communities that are interested in providing more affordable housing options for their citizens. As of March 19, 2015, the bill was forwarded to the full Senate for vote after receiving approval from the Senate Business, Labor and Technology committee who voted 6-2 to approve the bill. The bill is expected to pass the Senate and then move on to the House in April.
Learn More About Construction Defects Law At Schlueter, Mahoney & Ross, P.C.
For more information about SB 15-177, construction law, or litigating construction defects claims, consult an attorney at Schlueter, Mahoney & Ross, P.C. Our construction attorneys can be reached by phone at (303) 292-4525, at our office, or by filling out the contact form on our Contact Us page.
Our construction law attorneys, Michael A. Schlueter and Elliot D. Fladen represent clients throughout Colorado, including Denver, Aurora, Broomfield, Boulder, Greely, Commerce City, Lakewood, Highlands Ranch, Littleton, Arvada, Westminster, Pueblo, Thornton, Colorado Springs, and Fort Collins.
Facebook comments: