>
Resource
> The Relationship Between the Architect, General Contractor, Subcontractors and Building Inspector for Construction Defects
The Relationship Between the Architect, General Contractor, Subcontractors and Building Inspector for Construction Defects
There are so many different professionals involved in construction projects that it can be incredibly confusing to know who to contact when construction defects are found. What is the responsibility of each of the parties and to whom do you turn first?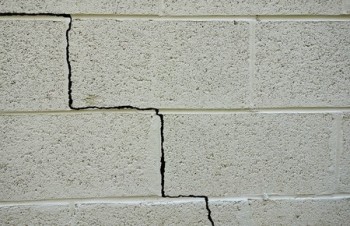 Not Always The Builder's Fault
The knee-jerk reaction of most people is to blame the builder if there is a construction defect, but the builder isn't always to blame. Colorado has a very far-reaching definition of "construction professionals" – any of whom could be responsible for the defect or flaw. Under Colorado law, a construction professional may be "an architect, contractor, subcontractor, developer, builder, builder vendor, engineer, or inspector performing or furnishing the design, supervision, inspection, construction, or observation of the construction of any improvement to real property."
When so many different professionals are involved, how can you determine who is at fault and, thus, responsible for the defect?
Common Construction Defects
Any defect of flaw in a building can reduce its' value and pose serious safety concerns if not corrected. Defects may show up immediately or not until years later. They can arise from improper installation or due to a material defect.
Colorado specifically defines construction defects as: "a failure to construct a home or building in a reasonably workmanlike manner and/or the structure fails to perform in the manner that is reasonably intended by the buyer."
Examples include:
defects from expansive soil
poor drainage
interior or exterior cracks
unstable foundations
window, bathroom and roof leaks
insufficient water supply
heating system problems
Determining Responsibility
In reality, anyone who worked on the project could be responsible for the defect. It's very confusing and in most cases, a lawsuit will be filed against one party who will then subsequently sue one or more of the other professionals who worked on the project, claiming the defect is actually their fault. Determining responsibility often comes down to figuring out how or why the defect occurred in the first place. Was it a design problem? Were the wrong materials used? Was it constructed or installed incorrectly?
Architect. These professionals design buildings based on current building codes and industry standards. In addition to drawings and details, the architect specifies which materials are to be used where and how they integrate with the entire project. The scope of involvement by the architect varies with each project and is specifically defined by the contract. The contract may be the best defense an architect has against construction defect claims, as it defines their responsibilities. For example, an architect who simply provides drawings and design ideas, but not material selections has far less responsibility over the project than one who is responsible for reviewing and inspecting the builder's work.
General Contractor. The general contractor is often the primary target in construction defect lawsuits. As the "owner" of the project, claimants naturally assume the general to be responsible for all areas of work – and subsequent defects. Even if the general contractor is hired by the owner of the project he or she is responsible for the overall construction, supervision, and coordination of work and to ensure the structure is built in accordance with the approved architectural drawings, applicable building codes, specifications and standards. The general is responsible for the selection and hiring of subcontractors but does not always have the knowledge to supervise their work effectively; that's one reason subs are hired in the first place.
Subcontractor. Hired for their specialty expertise, subcontractors are required to have the necessary skills and knowledge needed to ensure the work is performed in accordance with local building codes. This includes knowledge of the manufacturer's installation specs and details.
Building Inspector. Building inspectors have a responsibility to protect the life and safety of the citizens. Inspections begin long before construction with the review and approval of architectural drawings. These plans must be approved in order to obtain a building permit. As construction gets underway, periodic inspections are made to ensure the project is adhering to the plan and applicable building codes. As government employees, building inspectors have some immunity protections from construction defect lawsuits and there are state caps on damages for claims against the government.
Liability for construction defects will vary from project to project and is highly dependent on the type of defect and who was responsible for installation or selection of that component. The only way to say with any amount of certainty who is responsible for a defect, requires a case-by-case examination by a legal professional who specializes in construction law.
Contracts Are Your Best Protection
Scope of work contracts protect all of these different professionals and can limit their liability for construction defects. They also specify who is responsible for which parts of the project and even contain provisions for what to do if a construction defect arises such as who will pay for repairs or replacement and what rights and remedies the homeowner has available to them.
Construction Law Attorneys Protect Homeowners And Construction Professionals
The construction law attorneys at Schlueter, Mahoney, and Ross, P.C. specialize in construction contracts and construction defect litigation. Our attorneys can help homeowners and construction professionals draft construction contracts that protect and limit liability, and define areas of responsibility. If it's too late for that and you find yourself facing a construction defect claim, our attorneys can defend you in court, arrange for expert inspections and analysis and fight to protect your home or business from the damages that can result from construction defects.
Contact a construction law attorney at Schlueter, Mahoney & Ross, P.C. (303) 292-4525, at our office, or by filling out the contact form on our Contact Us page.
Our construction law attorneys, Michael A. Schlueter and Elliot D. Fladen represent clients throughout Colorado, including Denver, Aurora, Broomfield, Boulder, Greely, Commerce City, Lakewood, Highlands Ranch, Littleton, Arvada, Westminster, Pueblo, Thornton, Colorado Springs, and Fort Collins.
Facebook comments: