>
Resource
> Statute of Repose: What Constitutes an Unsafe Condition?
Statute of Repose: What Constitutes an Unsafe Condition?
Construction defect lawsuits continue to rise for many reasons. There is a greater consumer understanding of construction defects and a willingness to pursue litigation over even the most minor of real or perceived construction defects. There are more attorneys willing to bring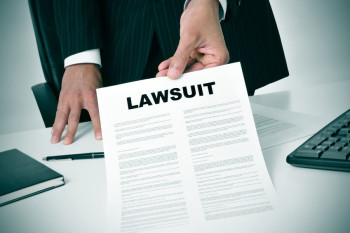 construction defects cases to court, and there is a lack of judicial clarity over construction defect legislation. As a result, contractors may find themselves facing a lawsuit, even years after the work was completed.
To help protect the construction industry from these types of claims, the State of Colorado has enacted both a Statute of Limitations and a Statute of Repose.
Statute of Limitations vs. Statute of Repose
Colorado's Statute of Limitations and Statute of Repose are both applicable to construction defect cases. They work together to protect construction professionals from lawsuits.
The Statute of Limitations refers to the time period during which a suit must be brought. After this time period, a person loses their right to take action or sue for damages. This statute typically limits a person's right to bring suit to within two years from the time the problem or defect first arose, but six-year statutes of limitation are also common. This time limit prevents consumers from waiting to pursue claims and protects the construction industry from stale claims or claims arising from problems that are several years old and may not even be due to a construction defect, but rather a lack of maintenance or simple wear and tear.
It is when problems arise several years after construction is complete that the Statute of Repose becomes important. The Statute of Repose bars suits from being brought after a certain time, regardless of when the problem started. This is very important in protecting construction professionals from charges brought well after the project was completed.
Colorado's Statute of Repose requires suits to be filed within 6 years of substantial project completion, however, if the defect is discovered in Year 5 or 6, and extension of 2 years may be allowed.
Colorado's Statues of Limitation and Repose apply to all construction defect claims against the construction industry. This includes general contractors, subcontractors, design professionals, inspectors, and almost anyone else involved in the construction process.
Determining Unsafe Conditions
In order for a defendant to move for summary judgment under the Statute of Repose, the court first must determine whether or not an unsafe and defective condition of the improvement exists. To qualify as unsafe, the improvement must pose a real threat to residential safety and well-being.
As you can imagine, this definition of "construction defect" leaves plenty of room for interpretation and is ambiguous enough that what qualifies as a defect is often determined on a case-by-case basis. This only serves to increases the complexity of the laws surrounding construction defect cases. Even so, while the particulars vary with the case, there are four primary categories of defects under which property owners can sue for construction defects.
Design Deficiencies include buildings, structures, or improvements that do not work as intended.
Material Deficiencies refer to the use of inferior building materials or components that cause certain defects or problems to start.
Construction Deficiencies are problems stemming from poor quality or workmanship.
Subsurface or Geotechnical Problems refer to the failure to address soil conditions that then led to problems like cracked foundations.
Analyzing Construction Defects
Once a case has been brought under a category of defects, the actual conditions must be examined in order to determine if it is indeed a construction defect. There are several factors that the courts consider when reviewing these cases, such as:
Adherence to building codes and construction standards.
What constitutes a "reasonable expectation" on the part of the plaintiff. This is the most subjective of the factors.
If the construction was performed in a good manner.
If the materials, products, and installed components were used for their intended purposes.
If the engineering or architectural design was adhered to or not.
If the building materials used were defective or deteriorated prematurely.
If the project plans were examined and approved by the appropriate oversight agencies.
Using The Statute Of Repose To Defend Against Construction Defect Suits
If your construction business has been served with a construction defect suit, contact the construction law attorneys at Schlueter, Mahoney & Ross, P.C. It's possible that you could be protected under the Statute of Limitations or Statute of Repose, though you will still need to mount a good defense. In addition to construction law, our attorneys are skilled litigators who will not shy from defending your case in court.
Our construction attorneys can be reached by phone at (303) 292-4525, at our office, or by filling out the contact form on our Contact Us page.
Our construction law attorneys, Michael A. Schlueter and Elliot D. Fladen represent clients throughout Colorado, including Denver, Aurora, Broomfield, Boulder, Greely, Commerce City, Lakewood, Highlands Ranch, Littleton, Arvada, Westminster, Pueblo, Thornton, Colorado Springs, and Fort Collins.
Facebook comments: