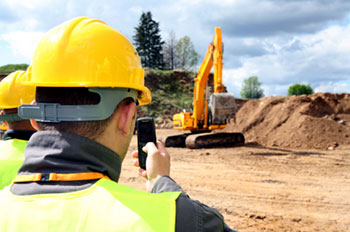 A building is only as strong as its foundation, and for most buildings, that foundation is only as strong as the ground around it. Denver, Colorado soils and materials cases arise when unexpected changes in the soil create problems with the structure that was built. Shifting soil or problems due to expansion and contraction in extreme temperatures are the most common issues that arise with the soil. Denver, Colorado soils and materials cases can extend to other aspects of a project as well, rather than just maintaining a focus on the soil.
Soils and materials cases begin long before the structure is ever built. Rigorous testing should be done to establish the basic soil parameters of the area so that the proper building materials can be used and the proper type of building can be designed. Colorado code governs this section of construction quite carefully, as improper design or building risks structural failures. The construction attorneys at Schlueter, Mahoney, & Ross P.C. can assist clients at every stage of Denver, Colorado soils and materials cases. Our experts have the legal experience to guide you through the necessary testing, and the technical understanding to complement that legal knowledge.
Having legal and technical guidance during the soil testing phase can help prevent potential Denver, Colorado soils and materials cases in the future. From writing well-drafted construction contracts to helping negotiate strong Colorado construction insurance protection, good construction lawyers can be instrumental in helping your company have a smooth construction experience.
Our attorneys can be reached by phone at (303) 292-4525, at our office, or by filling out the contact form on our Contact Us page.
Our construction law attorneys, Michael A. Schlueter, Elliot Fladen and Lisa C. Secor represent clients throughout Colorado, including Denver, Aurora, Broomfield, Boulder, Greely, Commerce City, Lakewood, Highlands Ranch, Littleton, Arvada, Westminster, Pueblo, Thornton, Colorado Springs, and Fort Collins.