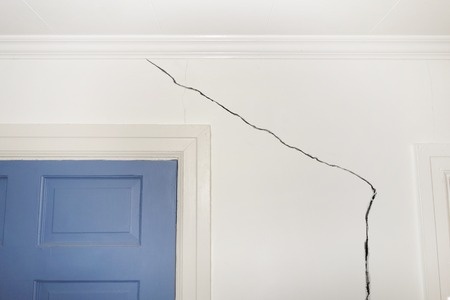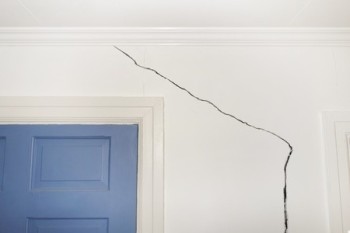 A house is a huge investment; likely the largest you'll ever make. It's only natural to want to protect it as best you can. Sometimes, that protection comes in the form of seeking redress, remedies or compensation for construction defects that are present in the home.
Construction defects are defined as "a failure to construct a home or building in a reasonably workmanlike manner and/or the structure fails to perform in the manner that is reasonably intended by the buyer." Examples of defects include:
poor drainage
interior or exterior cracks
unstable foundations
window, bathroom, and roof leaks
insufficient water supply
heating system problems
Homeowners in Colorado can seek redress against the general contractor, developer, builder or others involved in the construction process such as architects, builder-vendors, engineers, surveyors or inspectors.
Why Seek Redress?
Redress is a way for homeowners to receive compensation or sometimes repairs or replacement for damages. In the construction industry, redress claims typically center around defects in the design, construction, or materials used in building a structure. Redress gives homeowners some protection against having to make costly repairs shortly after moving in to a new home. Damages might also include the reduction in the market value of the home, or for the loss of use of the residence, including temporary housing costs. Damages for emotional distress and punitive damages are also often sought.
Limitations on Redress
If you discover a home defect that you think could be related to its construction or the materials used, you should take action right away. The ability to file a redress claim is not unlimited. States have Statutes of Limitations and Statutes of Repose. These state laws set time limits on lawsuits and defect claims. In Colorado, homeowners have 2 years in which to prosecute a defect after it has been discovered. The Statute of Repose, in contrast, limits the property owner's ability to bring a lawsuit at all to 6 years after substantial completion of the project, regardless of when a defect is discovered. That means all defect claims must be brought before that 6 year time limit is up if you hope to secure any form of redress from the construction professionals involved in the building of your home.
Types of Construction Defect Lawsuits
Colorado is a supportive of homeowners, giving them plenty of ways to seek legal redress for construction defects. Examples of the various types of construction defect lawsuits that have been successfully pursued in Colorado include:
Breach of Warranty and Breach of Contract.
Negligence.
Fraudulent Concealment and Negligent Misrepresentation.
Violation of Disclosure Law.
Strict Liability.
Colorado Consumer Protection Act.
Breach of Fiduciary Duty for instances where a developer's appointee to the HOA conceals information from homeowners or otherwise acts to protect the developer from liability.
How Homeowners Can Seek Redress For Construction Defects
Homeowners who feel they have a construction defect should:
Thoroughly investigate the defect and all other potential defects immediately.
Hire their own outside experts to investigate the defect. Don't rely on experts hired by the construction professionals from whom you are seeking damages. Note: you will have to allow the builder to make their own examination of the defect but you should always get an outside opinion.
Obtain estimates for repairs from these outside experts.
Contact a construction law attorney for advice and analysis of your situation. You'll need an attorney to serve the Notice of Claim and manage the process. There will be filings to make, negotiations to conduct, discussions to be had, and investigations to document. Only an attorney who is experienced with Colorado construction law will be able to navigate the redress process effectively and secure you the best outcome possible.
Time is of the Essence. Contact The Law Offices of Schlueter, Mahoney, and Ross, P.C. if You Suspect a Construction Defect
The most important thing to keep in mind if you find a construction defect is the time constraints. You only have 2 years from the time of discovery and 6 years from the time of substantial completion to bring a claim. Do not waste any time. Once you have discovered what you think may be a defect, contact The Law Offices of Schlueter, Mahoney, and Ross, P.C. for guidance. Construction defect lawsuits are complex and require legal representation if you have any hope of winning redress.
Our construction law attorneys have experience pursuing claims in the following areas:
Architectural and Design Plans
Builders' Warranty
Contractors
Design or Materials Defects
Expansive Soils
Subcontractors
Workmanship Defects
Contact a construction law attorney at Schlueter, Mahoney & Ross, P.C. (303) 292-4525, at our office, or by filling out the contact form on our Contact Us page.
Our construction law attorneys, Michael A. Schlueter and Elliot D. Fladen represent clients throughout Colorado, including Denver, Aurora, Broomfield, Boulder, Greely, Commerce City, Lakewood, Highlands Ranch, Littleton, Arvada, Westminster, Pueblo, Thornton, Colorado Springs, and Fort Collins.