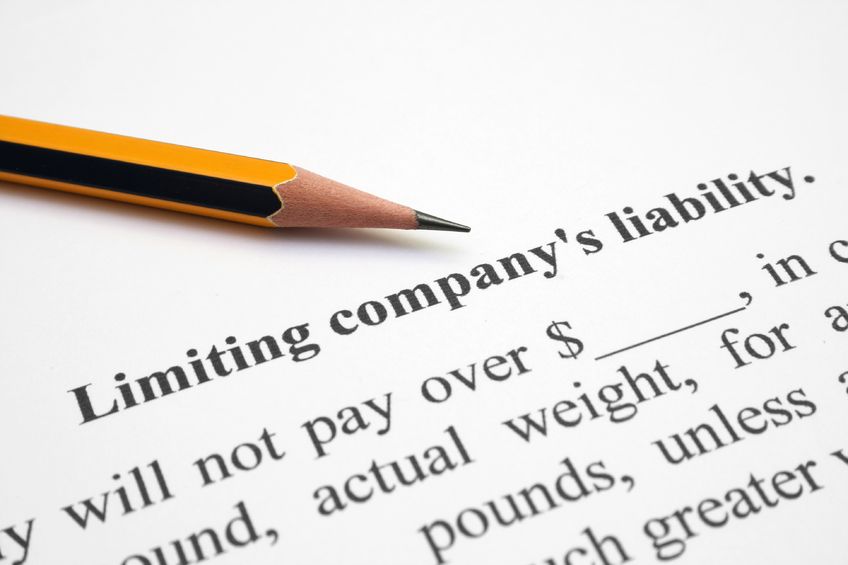 All businesses need insurance coverage to protect them against the financial risks of doing business. In the construction industry this coverage includes many things like bodily injury, property damage, and sometimes workers' compensation insurance.
One very common insurance coverage is Commercial General Liability (CGL) insurance. This is a standard coverage option that used to be known as Comprehensive General Liability coverage. It is generally sold as part of a business insurance package policy, but can be purchased as a stand-alone product as well.
What Is Commercial General Liability Insurance?
Commercial General Liability insurance protects against general liability risks, unless a specific liability risk is excluded from the policy, which is fairly common. The insurer pays benefits for actual damages and legal costs if a business is held legally liable for injury, and property damage to third parties. Benefits are also available for persons injured on the premises.
Who's Protected?
CGL policies protect business owners and officers from liability. The specific coverage depends on the type of business purchasing the policy. A sole proprietorship that buys a CGL policy, for example, would receive protection for the owner and his/her spouse. CGL coverage for a corporation covers the owners, executive officers, directors, and stockholders.
It's important to understand that CGL policies provide coverage only for liability claims and damages related to the activities or services of business. They do not provide personal liability protection.
When Is Coverage Triggered?
CGL policies can be written in two ways:
Claims-made form, or

Occurrence-made form
The forms determine when coverage is triggered. Under a claims-made policy, the policy will cover losses for claims made during the policy period. Under an occurrence-made policy, losses that occur during the policy period will be covered, regardless of when the claim is made.
Types Of Liability Covered
There are three primary areas of coverage under a CGL policy:
Premises and operations exposure

Products and completed operations exposure

Indirect/contingent exposure
Premises and operations exposure coverage protects businesses against claims for bodily injury and property damage that are related to the ownership and maintenance of the business facility/premises or that are the result of business operations conducted both at and away from the primary business location.
Products and completed operations exposure coverage protects businesses against claims for bodily injury and property damages that resulted from faulty products or work performed by the business.
Indirect/contingent liability exposure coverage protects businesses liability due to the negligent actions or work of independent contractors and subcontractors hired by the business.
Coverage Limitations
Like any insurance policy there will be coverage limits. These limits set a cap defining the most that can be paid out under the policy terms. When the total claims exceed the limit, no more claims will be paid for the policy period. However, there may be several different coverage limits under a CGL policy, which apply to different types of coverage. Types of limitations include:
General aggregate limit. This is the maximum amount that the insurance company is required to pay for all damage and injury during the policy period. It usually excludes damages or injuries related to the products-completed operations coverage.

Personal and advertising injury limit. This is the maximum paid per person for damages resulting from personal injury or advertising injury and is subject to the general aggregate limit.

Sublimits. Sublimits may apply to things like medical payments and fire damage.
Exceptions To Coverage
Under standard policies, not every liability risk is covered. Common exclusions include:
Expected or intended injury

Contractual assumptions

Liquor liability

Workers' compensation

Employers' liability

Pollution exclusion

Aircraft, autos, and watercraft

Mobile equipment

Damage to the insured's product arising from the product itself

Damage to the insured's work

Property damage to impaired property

Product recall

Employment-related practices

Breach of contract

Incorrect price descriptions
Specialized Products And Endorsements Are Available
If a standard CGL policy specifically excludes certain things, you may be able to purchase a specialized product or add an endorsement to the policy to cover you. Examples of specialized coverage include:
Workers' compensation and employers' liability

Liquor liability

Pollution liability or an environmental impairment liability

Marine

Aviation

Employment-related practices exclusion

Owners and contractors protective liability

Manufacturers and contractors liability
Construction Defect And CGL Policies
The construction industry has special concerns, namely construction defect claims. Construction defect claims are a normal course of business for most contractors and are typically covered by the CGL policy. Insurance companies will cover or deny claims based on the specific language of the policy and, of course, the fact surrounding the claim.
Since most standard CGL policies have exclusions, it's very important to examine the details of the policy terms before you purchase the policy. For full coverage you will likely need special coverage or add-ons.
The most common exclusions under which construction defect claims are denied are the "damage to property" and the "damage to your work" exclusions. Another area of scrutiny is the timing of the defect or when it "occurred." Depending on the type of form used, coverage could be denied simply based on when the claim was filed or the defect was first discovered. Breaches of contract claims are also commonly denied under a standard CGL policy.
Legal Advice Is Essential To Building A Comprehensive CGL Policy
Given the protections that Commercial General Liability insurance offers and the complexities of policy design, it's always a good idea to have your business attorney review the policy before you sign it. Your attorney will be able to double-check that all of your biggest areas of risk are adequately covered and will be able to make sure you have the right endorsements or add-ons to provide you with full and complete protection.
For a thorough review of your insurance coverage, contact the business law attorneys at Schlueter, Mahoney, and Ross, P.C. We have over 26 years of experience in Colorado construction law, which provides us with inside knowledge of a construction professional's biggest areas of risk.
Don't put your business at risk with inadequate insurance protections; contact a construction law attorney at Schlueter, Mahoney & Ross, P.C. (303) 292-4525, at our office, or by filling out the contact form on our Contact Us page.
Our construction law attorneys, Michael A. Schlueter, Elliot D. Fladen and JR Geraghty represent clients throughout Colorado, including Denver, Aurora, Broomfield, Boulder, Greely, Commerce City, Lakewood, Highlands Ranch, Littleton, Arvada, Westminster, Pueblo, Thornton, Colorado Springs, and Fort Collins.