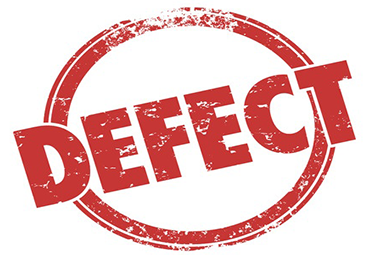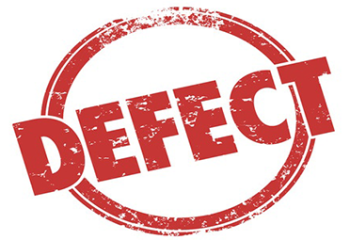 Economic Loss Doctrines (ELDs) were originally intended to protect parties from excessive claims or lawsuits resulting from consumer dissatisfaction. Traditionally, Economic Loss Doctrines prohibit tort recovery when a product defect or failure causes only economic loss. That is to say, if there is no personal injury or damage to any other property or products, a tort lawsuit cannot be brought. Any claims or lawsuits must be pursued under breach of contract.
An Economic Loss Doctrine:
Prevents contracted parties from bringing tort cases against one another as a way to recover losses arising from a contract, and
Prevents a consumer from recovering damages from a manufacturer that are purely economic.
ELDs preserve the distinction between contract and tort law and requires contracted parties to pursue only their contractual remedies for damages. This encourages the parties to assess their economic risk and take actions to minimize it.
The Economic Loss Rule In Colorado
Colorado's Economic Loss Rule (ELR) follows very much this same line of thinking. The ELR is intended to protect parties from tort claims. The Rule provides that if a party has suffered purely economic harm regarding the subject matter of the contract, then any relief must be based solely on the contract terms. In this way, claims for damages can be limited to only what is spelled out in the contract, not what may be considered "reasonable" under tort law. The Rule protects contractors from tort lawsuits which can be much more costly than breach of contract claims.
History And Purpose Of The Economic Loss Rule
Colorado's Economic Loss Rule evolved from a series of cases related to product liability. At one time, plaintiffs were able to sue manufacturers for damages caused by defective products under tort law. These types of lawsuits, however, threatened to negate contracts and contract law. The Economic Loss Rule was developed to prevent this from happening. The courts held that manufacturers shouldn't have to bear risk that their products would not satisfy consumers' economic expectations, unless the manufacturer specifically agrees to do so (through a contract).
Limiting lawsuits to contract law greatly diminishes the risk to manufacturers. Tort remedies are much broader than breach of contract remedies. By limiting the ability to bring tort claims, parties can protect themselves from having to pay punitive damages such as mental aguish or inconvenience, in addition to compensatory damages for an economic loss. Under contract law, punitive damages can only be recovered if the breach of contract is "willful and wanton." Another protection offered by the Economic Loss Rule relates to the Statute of Limitations. In some cases, the Statute of Limitations may prevent breach of contract claims under contract law, but claims would still be allowed under tort law.
Do Economic Loss Doctrines Give Manufacturers Free Rein To Sell Defective Products?
Given these realities, this begs the question, "If manufacturers can be protected from tort lawsuits, do Economic Loss Doctrines give them free rein to sell defective products?"
The short answer is No.
Even though the ELDs protect against many tort actions, they do not protect against them all and they only protect against a breach of duty that arises under the provisions of the contract. Breaches that arise independent of the contract may still support a tort action and the ELD will not prevent tort action from being taken. Fraud and negligence, for example, are typically not protected by an ELD as they are considered independent of contractual duty.
As far as defective products are concerned, ELDs only protect against pure economic loss such as damage to the product itself or monetary loss caused by the defective product – so long as it does not cause personal injury or damage to other property. Once that additional damage occurs, tort law may come into play.
ELDs serve as the middle line between contract and tort law. Contract law spells out the expectations of each party and the remedies to which they are entitled. Tort law focuses on what is reasonably due to the injured party but does not impose duties on product manufacturers to meet the economic expectations of consumers.
Economic Loss Doctrines bridge that gap by maintaining the distinction between tort and contract law, protecting the abilities of parties to assign or assume economic risk through contracts, and encouraging consumers to assess their risk and negotiate contracts to minimize such risk.
Without ELDs, tort law could potentially supplant contract law, replacing negotiation and contracts between parties. The result would be higher prices on every contract to protect manufacturers from tort lawsuits.
Protect Yourself With Help From A Contract Law Attorney At Schlueter, Mahoney, And Ross, P.C.
Colorado's Economic Loss Rule is just another example of the importance of having strong contracts drawn up for every project. Contracts are intended to protect and compensate both sides against future potential losses. Without these protections built in to the contract, either side could lose out on the chance at compensation or relief if problems arise at a future date.
A contract law attorney can advise consumers and construction professionals on contract language that best protects them against loss and demand concessions to mitigate tort liability. The contract law attorneys at Schlueter, Mahoney, and Ross, P.C. have over 26 years of experience with Colorado construction law and contract negotiation. Whether you are a consumer or a contractor, you should have any contract you are presented with reviewed by an experienced contract attorney prior to signing to ensure your rights are protected and you fully understand the risks that you are assuming.
Contact a construction law contract attorney at Schlueter, Mahoney & Ross, P.C. (303) 292-4525, at our office, or by filling out the contact form on our Contact Us page.
Our construction law attorneys, Michael A. Schlueter and Elliot D. Fladen represent clients throughout Colorado, including Denver, Aurora, Broomfield, Boulder, Greely, Commerce City, Lakewood, Highlands Ranch, Littleton, Arvada, Westminster, Pueblo, Thornton, Colorado Springs, and Fort Collins.