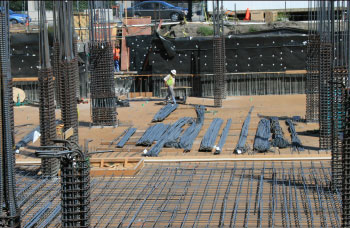 Building design is a careful science, but there are potential problems that can cause structural failures. In Denver, CO, companies may be liable for damages if the plaintiff can prove that an injury was the result of structural failure. Structural failures in Denver, CO can be any type of failure, from a partial failure where one element of a building failed to a total collapse. No matter the severity of the failure, the plaintiff still faces the burden of definitively linking the defendant's planning, design, or building techniques with the eventual Denver, Colorado structural failures.
When a plaintiff seeks damages and claims that you or your company might be liable for structural failures in Denver, CO, seeking legal representation should be your first step. The construction lawyers of Schlueter, Mahoney, & Ross P.C. specialize in construction litigation, including the law surrounding Denver, Colorado structural failures. These types of cases can quickly become complex, as the many people potentially responsible for the failure will attempt to clear themselves of blame – often by seeking to blame others. Everyone who contributed to the design and building of the structure is potentially at fault, making a detailed, methodical, and well-researched case of paramount importance.
Our construction attorneys can assist your company during litigation after structural failures in Denver, CO, but we can also help protect you from liability before your next project. Our construction contracts negotiation assistance can help you draw up a document that clearly establishes your liability and helps protect you from costly fees should any legal action ever occur. If your liability is questioned in court, we can help you find alternative solutions to construction litigation including alternative dispute resolution via construction arbitration and mitigation.
Our attorneys can be reached by phone at (303) 292-4525, at our office, or by filling out the contact form on our Contact Us page.
Our construction law attorneys, Michael A. Schlueter, Elliot Fladen and Lisa C. Secor represent clients throughout Colorado, including Denver, Aurora, Broomfield, Boulder, Greely, Commerce City, Lakewood, Highlands Ranch, Littleton, Arvada, Westminster, Pueblo, Thornton, Colorado Springs, and Fort Collins.