Of all the possible construction defects, roofs account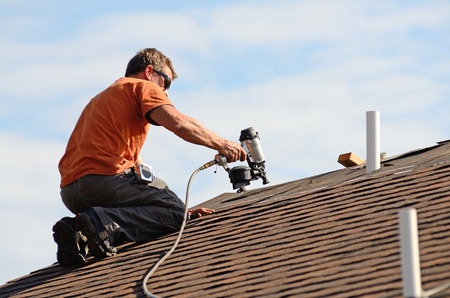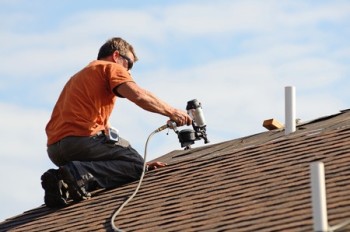 for far more than their fair share of litigation. Roofing defects are the most common type of construction defect we see in Colorado construction litigation cases. Unfortunately, they are also some of the hardest to identify early. Until a problem arises there is no way to know if a defect exists. Depending on the defect, the symptoms of the problem or defect may not present themselves until significant damage has already been done.
In this brief, we'll explore some of the most common roofing problems, explain how they come to be, and discuss how to protect yourself as a contractor or as a property owner.
Common Roofing Problems
1. Leaks and moisture. Any type of roof leak is a problem and they can occur for any number of reasons. Flat roofs may deteriorate due to repeated standing water. Built-up roofs might have leaks at the points of flashing. Any roof can develop a leak if it or a portion of it was not properly installed.
2. Blow-offs, missing shingles, and reduced wind resistance. If shingles are not properly attached, they can lift up, blow off entirely, or suffer from poor wind resistance. All of these problems create opportunities for water to seep under the shingles and cause damage. Water damage under the shingles doesn't only come in the form of leaks; the constant moisture can weaken the wood framing and make the roof more susceptible to damage.
3. Installation and workmanship problems. Poor installation is responsible for many roofing problems. Even the strongest, most expensive roofing system in the world will fail if it's been installed incorrectly. At best, poor installation will reduce the life expectancy of the roof. Problems can arise anywhere, from inadequate preparation, problems with adhesion, nailing, overlap, membrane installation, flashing, venting, or sealing. Even worse, these types of problems are invisible to the untrained eye and can't be observed from the ground. That means you're less likely to notice that there is a problem until you notice leaks or premature failing of the roof.
4. Poor maintenance. Roofs need to be taken care of. Failure to follow the manufacturer's recommended maintenance schedule can even void the warranty. Simple inspections can identify small problems before they become bigger. Keep the gutters clean, trim back trees that are overhanging the roof, have your flashings and vents inspected regularly to make sure they are still performing as needed. Taking care of those problems when they are minor can save your roof and will cost less in the long run.
5. Punctures and penetrations. Every roof is going to have some type of penetration. Roof vents, ridge vents, skylights, plumbing stacks, and HVAC vents, are all examples of necessary penetrations to the roof. The problem is, any time there is a penetration, it's an invitation for water to enter. Proper flashing and sealing is a must around each and every penetration in the roof.
6. Repair problems. Yes, you might even suffer a roofing problem from a repair on a roofing problem! It's vital that roofers use manufacturer-recommended repair products to fix a roofing problem. Using materials not intended for use on your specific type of roof can lead to permanent damage.
7. Shrinking. Roofs can shrink over time. Flashings and membranes can pull away from the structure. Membranes can crack. The gaps caused by this shrinkage provide entry points for moisture.
8. Blistering, curling, and surface erosion. Blistering, curling, and surface erosion can age a roof before its time. Hot bituminous roof systems may blister if the asphalt was heated and applied improperly. Poorly installed or lapped asphalt shingles may curl over time, and normal wear and tear or lack of maintenance can lead to surface erosion of shingles.
Protecting Yourself as a Contractor
How can roofing contractors protect themselves from litigation? The answer comes down to doing the job right. Don't skimp on anything. Don't skip a step. Don't rush the job.
–Prepare for the job. Take proper measurements and make sure you've ordered enough materials for the job.
–Follow manufacturer's recommended instructions. Failure to do so can lead to premature roofing problems and void the homeowners' warranty.
–Hold your crew to high standards. Make sure the crew is respectful to the property owners and thoroughly educated on installation techniques.
–Protect yourself. Carry all the necessary licensing and insurance requirements of the state.
Protecting Yourself as a Property Owner
Property owners must play a role in roof maintenance. You can protect yourself from scams and roofing installation problems with some advance research; it will pay off if you never have to pursue your contractor for breach of contract or a warranty claim.
–Maintain your roof. Routine inspections will catch small problems before they become bigger.
–Research your roofer. Hire a roofer you trust. Check their credentials. Make sure they are licensed and insured for your area. Ask about the crew's training and experience and any product and workmanship warranties. Look for a local company with a physical office. The roofing industry is full of fly-by-night contractors who show up after a storm, do a quick (usually poor) job and then disappear before any problems arise making it very hard to pursue them for a warranty claim.
Consult a Construction Litigation Attorney If You Have a Roofing Concern
Contact The Law Offices of Schlueter, Mahoney, and Ross, P.C. for roofing litigation questions. We bring over 26 years of experience handling construction disputes and will aggressively defend your rights.
Contact a construction litigation attorney at Schlueter, Mahoney & Ross, P.C. at (303) 292-4525 or by filling out our contact form.
Our construction litigation attorneys, Michael A. Schlueter and Elliot D. Fladen represent clients throughout Colorado, including Denver, Aurora, Broomfield, Boulder, Greely, Commerce City, Lakewood, Highlands Ranch, Littleton, Arvada, Westminster, Pueblo, Thornton, Colorado Springs, and Fort Collins.