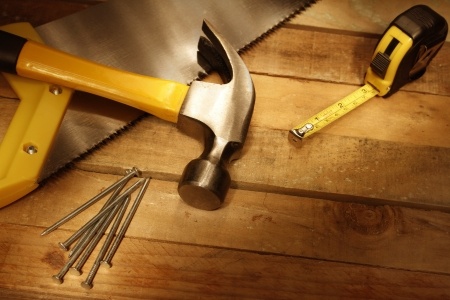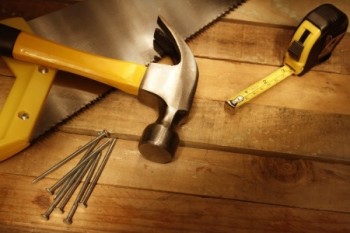 Decks and balconies are popular additions and finishing touches to homes and condominiums. They provide usable outdoor space, even when space is limited or a yard non-existent. The enjoyment that decks and balconies provide can be marred, however, by construction defects. Not only do construction defects limit your use and enjoyment of the structure, they can be dangerous, if not downright deadly.
Common Deck And Balcony Problems
Deck and balcony problems can arise from many factors: poor workmanship or construction, a lack of proper materials, ignorance of construction law, or even just poor design. Decks are exposed to the elements 100% of the time. They receive no reprieve, which means even the smallest of flaws can eventually morph into a serious problem.
Deck and balcony problems can be divided into three broad categories:
1. Construction Defects.
2. Moisture Problems.
3. Structural Deficiencies.
Construction Defects. Construction defects cover problems with the actual construction of the structure. The blueprints and design of the deck or balcony may be just fine, but somewhere along the line something was built or installed incorrectly, resulting in a deck or balcony that fails before its time. Examples of construction defects include things such as the workmanship of the building team, using the wrong type of wood or fasteners, failure to add flashing or using the wrong concrete mix, among other things. Contractors who use inappropriate materials for the job or don't adhere to blueprints, design standards, or even the local building codes can be held liable for damages due to their own negligence and can be required to repair the structure to make it safe.
Moisture Problems. Whether the deck or balcony is made of wood or not, it can result in moisture problems. Excess moisture can threaten the stability of the structure and of the home or building it is attached to or abuts. This is particularly problematic when decks and balconies are attached to wood framed structures. The point of attachment creates a puncture in the siding of the building. Two decking features in particular have an impact on moisture entering the building:
– Flashing. Without adequate or proper flashing around the point where the deck attaches to the home water can enter the walls and cause serious structural damage over time. Similarly, anything that creates a puncture in the decking wood, like a handrail, could become a potential point of entry for water.
– Slope or Pitch. Another feature that can cause moisture problems is the slope or pitch of the deck. The deck should be pitched to direct water away from the home. Water cannot be allowed to go behind the deck or balcony framing or it will rot the wood or rust the framing to the point where it is no longer safe.
Another area that can be affected by moisture is the deck supports. The deck supports or columns must be flashed properly or situated in such a way that water does not constantly wear away at the same spot. Repeated water exposure to decking supports can cause serious structural problems. This type of support erosion or rot is exacerbated on taller buildings. Condos, for example, may be several stories high. If each story has a balcony and the water is funneling to the same direction or support on every level, the entire length of that support will wear out from the top most floor to the ground level. Even more concerning, the effect is cumulative. That means supports on the lower levels will have more exposure and more damage than those on upper levels. Not only do these lower levels have to bear moisture exposure from their own deck or balcony they are exposed to the moisture coming off every balcony above them too.
Structural Deficiencies. Structural deficiencies may develop over time or they may be inherent in the design of the deck or balcony. Structural failures from water damage or rot take time to develop, depending on the location of the moisture build-up and the efficiency of the flashing, quality of the materials used and their installation. Another feature that can lead to structural deficiency is cantilevering. Cantilevered decks are built on concrete that extends out from the main structure of the building. There are no direct supports underneath this type of deck or balcony. While it provides certain aesthetics, sometimes the weight of a cantilevered deck causes stress fractures, cracks, or even breaks in the concrete support, making the structure unsafe.
Consult Our Construction Litigation Attorney If You Notice A Deck or Balcony Problem
Any noticeable issue with the overall structure of a deck or balcony should be investigated. A construction litigation attorney can arrange to have the deck inspected for safety and signs of defects. If there is evidence of construction defects, an experienced construction defect attorney will be able to collect evidence and create a case to help you obtain the repairs or replacement you need.
If you are a property owner who is concerned about the safety or stability of your deck or balcony or if you are a contractor who has been charged with negligence or is being sued for damages related to a decking project, contact a construction litigation attorney at Schlueter, Mahoney & Ross, P.C. (303) 292-4525, at our office, or by filling out the contact form on our Contact Us page.
Our construction litigation attorneys, Michael A. Schlueter and Elliot D. Fladen represent clients throughout Colorado, including Denver, Aurora, Broomfield, Boulder, Greely, Commerce City, Lakewood, Highlands Ranch, Littleton, Arvada, Westminster, Pueblo, Thornton, Colorado Springs, and Fort Collins.