>
Resource
> Barriers To Attainable And Affordable Homeownership In Colorado
Barriers To Attainable And Affordable Homeownership In Colorado
Home ownership is becoming more and more unattainable for the average Coloradan.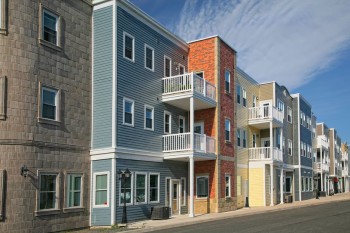 Even though there is demand, there just aren't enough affordable housing options for the average home buyer. The reasons for this are more complex than simply over-priced homes and have repercussions that extend beyond only home buyers.
Housing And Discretionary Income
In nearly every city and state, a strong economy has a good mix of housing options. From low-income apartments to luxury mansions, states that offer this variety have a well-rounded population with people and income levels to fulfill every tier of society.
When there isn't this variety and people are forced out of the area due to their inability to find affordable housing, the economy falters. Homeowners and renters end up spending more of their income on housing, which leaves them with less discretionary income. That discretionary income is what makes an economy succeed. Discretionary income is what we use to have fun, make purchases, visit museums and playhouses, dine out, buy a new car…the list goes on and on. When more of your income has to be spent on housing, you have less to spend elsewhere, which affects the entire economy.
That's one reason why it is so important to create opportunities for affordable housing. But in Colorado, we have significant barriers to this.
Barriers To Affordable Housing In Colorado
The lack of affordable housing in Colorado isn't due to lack of demand. Demand is high, but despite this opportunities remain scarce for two primary reasons. If even just one of these issues could be addressed, we'd see an improvement in what is quickly becoming a dire situation, but in reality, they two issues are completely intertwined with one another. Any change in one is bound to affect the other.
Rent increases. As rental costs soar, affordable units become harder to find. Rental costs are directly tied to demand so with so many people scrambling to find housing that is affordable and close to work, landlords can up the rental price as much as they want. Someone will pay it. That might be good news for landlords but it's bad news for the rest of us. An unavailability of owner-occupied affordable housing options forces more would-be buyers onto the rental market, which only exacerbates the supply and demand scenario.
Construction stalls and lawsuits. One reason for the lack of construction is the rise in the number of construction lawsuits filed in the state. Lawsuits have been particularly rampant in condo and townhouse construction, which make up the bulk of owner-occupied affordable housing options. Fear of lawsuits is a disincentive to builders to construct multi-family homes, which only adds to the affordable housing crunch.
The Role Of Colorado's Construction Defect Laws
There's no question that Colorado's construction defect laws have played a role in this situation. The problem is particularly bad in condos, apartments, and other types of multi-family housing because as the law stands an entire Homeowner's Association can take legal action against a builder or developer, even if only 1 or 2 units have actual problems. This leads to lengthy, time-consuming, and expensive legal battles. It's no surprise then that builders want to avoid this situation entirely and opt to do so by simply not building multi-family housing options.
Without reasonable modification to the laws, the problem will continue. The problem could be eased by changing the way disputes are resolved between homeowners and builders and this is one area that the state legislature seems to be in agreement. Two bills were introduced in the 2015 Legislative Session that would help this situation – SB177 and SB91.
Relief May Be On The Way
The state legislature, housing advocates, city officials, and construction professionals all know and agree that there is a problem. The two bills that were introduced this year are proof that there is momentum to change the law – and hope that affordable housing will once again become available in the cities, where it is needed most.
SB177. SB177 directly addresses the problem of HOAs being able to take builders to court to resolve an issue. Under SB177 HOAs would be required to obtain majority approval of the homeowners before filing a lawsuit. Another provision improves the dispute resolution process, providing an alternative to court.
SB91. This bill reduces the amount of time during which a homeowner can take action against a construction professional for an alleged construction defect. The current time period is 8 years from project completion. SB91 reduces that time to just 4 years. Homeowners would retain their same rights to request restitution for construction defects, but they'd have to do it within 4 years, instead of 8. The law reduces the uncertainty that builders currently face by reducing the time period for action. The hope is that this reduced uncertainty will encourage builders to once again start construction on multi-unit projects.
For now, we wait. Neither bill has been passed into law yet. We will have to wait to see what compromises are made and hope they are enough to encourage the construction industry to start building again.
Our Construction Law Attorneys Are Always Available
The construction law attorneys at Schlueter, Mahoney, and Ross, P.C. specialize in construction defect litigation. If you find yourself on the receiving end of a construction defect lawsuit, contact our office to arrange a consultation. Our attorneys can help protect you before and after a construction defect lawsuit has been filed.
Contact a construction law attorney at Schlueter, Mahoney & Ross, P.C. (303) 292-4525, at our office, or by filling out the contact form on our Contact Us page.
Our construction law attorneys, Michael A. Schlueter and Elliot D. Fladen represent clients throughout Colorado, including Denver, Aurora, Broomfield, Boulder, Greely, Commerce City, Lakewood, Highlands Ranch, Littleton, Arvada, Westminster, Pueblo, Thornton, Colorado Springs, and Fort Collins.
Facebook comments: