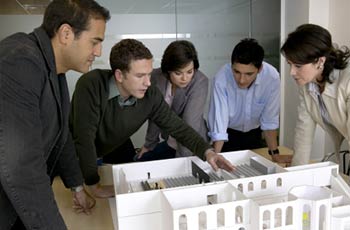 Every building designer aims for perfection and intends nothing but the best building. Unfortunately, not all buildings turn out as planned, and the unhappy clients often seek to prove that the designer, architect, or engineer who designed the building might be liable for any problems or structural failures. These situations are governed by Colorado construction liability law, a portion of the law which discusses who should be considered legally responsible in situations where a building's design may have contributed to future problems.
When your Colorado construction liability is called into question, our construction attorneys can help you pursue justice. The Colorado construction liability law experts at Schlueter, Mahoney, & Ross P.C. can immediately begin gathering information about your situation and preparing to defend you in or out of court. Construction liability in Denver, CO can be resolved through courtroom methods, but it can also be resolved through construction arbitration or construction mediation. Our Colorado construction liability law specialists will help you determine which avenue will be best for your case, and offer you strong representation throughout the process. In many cases, pursuing mediation or arbitration for Denver, CO construction liability questions presents a substantial savings for the client.
Denver, CO construction liability requires that the plaintiff present substantial evidence that the defendant is at fault. In cases where the defendant tries to prove fault on the part of a designer rather than a builder, that burden of proof can be quite heavy. Our construction lawyers offer skilled legal counsel and years of experience with these and other questions of construction liability in Denver, CO.
Our construction attorneys can be reached by phone at (303) 292-4525, at our office, or by filling out the contact form on our Contact Us page.
Our construction law attorneys, Michael A. Schlueter, Elliot Fladen and Lisa C. Secor represent clients throughout Colorado, including Denver, Aurora, Broomfield, Boulder, Greely, Commerce City, Lakewood, Highlands Ranch, Littleton, Arvada, Westminster, Pueblo, Thornton, Colorado Springs, and Fort Collins.