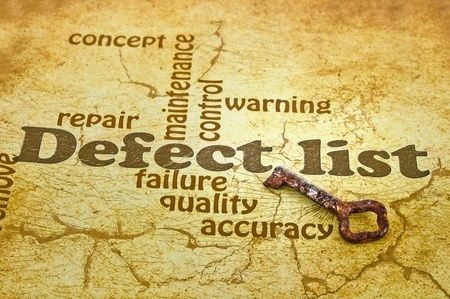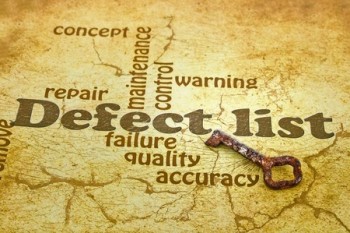 Residential property owners who have suffered damages as a result of a construction professional's negligence can find themselves wondering what remedies are available to them. They may fear limitations on their rights under construction defect law protections, but consumer protection is a high priority for the state, too.
The Homeowner Protection Act of 2007 (HPA) is one example of public policy that protects consumers' legal rights. The HPA is actually an amendment to The Construction Defect Action Reform Act of 2003 (CDARA) and it applies only to residential construction projects.
The Homeowner Protection Act Of 2007
As the name implies, The Homeowner Protection Act of 2007 protects homeowners' legal rights. It does so by prohibiting construction professionals from limiting their exposure to damages and remedies for residential construction in their contracts or addendums.
The Act renders any restrictions on a residential property owner's legal rights void and unenforceable. Specifically, the HPA stipulates, "any express waiver of, or limitation on, the legal rights, remedies, or damages provided by" CDARA or the Colorado Consumer Protection Act "or on the ability to enforce such legal rights, remedies, or damages within the time provided by applicable statutes of limitation or repose, are void as against public policy."
Under the HPA, the term "construction professional" means "an architect, contractor, subcontractor, developer, builder, builder vendor, engineer, or inspector performing or furnishing the design, supervision, inspection, construction, or observation of the construction of any improvement to real property."
When The HPA Applies
The HPA applies to:
Contracts for the purchase of a home, condominium, or townhouse between a developer and a homeowner;
Contracts for construction between a contractor and a homeowner; and
Contracts for design services between a homeowner and an architect.
Provisions That Are Rendered Void And Unenforceable Under The HPA
The following provisions are void and unenforceable under the HPA:
Waivers of implied warranties, such as the implied warranties of workmanlike construction, habitability, and that the residence complies with the local building code;
Waivers of the right to recover treble damages and attorneys' fees under the Colorado Consumer Protection Act;
Waivers of consequential or other specific types of damages, such as relocation costs, economic costs related to the loss of use, pain and suffering for personal injury, etc.;
Waivers of negligence, other tort claims, or other specific claims for relief;
Limitations or caps on the amount of monetary damages other than already provided in the CDARA; and
Any limitation on the time to commence a lawsuit or arbitration that is less than the statute of limitations or repose. This allows homeowners to sue or seek arbitration up to eight years after substantial completion of the property.
Prior to the HPA, construction professionals were able to limit their liability in any of the above ways, which severely limited homeowners' legal rights.
One waiver or limitation that the HPA does not touch is related to existing construction disputes. The Act does not prevent waivers or limitations of a homeowner's rights, remedies, or damages if the homeowner and construction professional have agreed to waive the claims in a written settlement to an existing construction dispute.
What This Means For Homeowners
Homeowners should be breathing a little easier, knowing that they do still have strong legal protections in place to aid them if construction defects arise. However, it's always best to fully understand what you're signing before you sign it. Carefully review your construction contracts or contact an attorney who specializes in construction law to review your contract prior to signing to ensure you are not giving up any rights not protected by the HPA, and to ensure you fully understand your rights and remedies under the contract.
What This Means For Construction Professionals
Construction professionals who use or previously used limitation of warranties or waivers of remedies in their contracts should review them or have a construction law attorney review the waivers and warranties for legality under the HPA. The Act does not allow enforcement of any of these types of limitations.
Construction Contract Review From Schlueter, Mahoney, And Ross, P.C.
Strong contracts are in everyone's best interests. They protect both the property owner and the construction professional from potential future loss. To ensure your construction contracts are current and provide the proper protections, contact a construction law attorney at Schlueter, Mahoney, and Ross, P.C. We can help both construction professionals and property owners ensure their rights are protected and fair remedies are available.
Contact a construction law contract attorney at Schlueter, Mahoney & Ross, P.C. (303) 292-4525, at our office, or by filling out the contact form on our Contact Us page.
Our construction law attorneys, Michael A. Schlueter, Elliot D. Fladen and JR Geraghty represent clients throughout Colorado, including Denver, Aurora, Broomfield, Boulder, Greely, Commerce City, Lakewood, Highlands Ranch, Littleton, Arvada, Westminster, Pueblo, Thornton, Colorado Springs, and Fort Collins.